At OliveAnkara, we are constantly working towards improving our business practices towards a greener future. Playing an active role in Singapore's fashion industry to turn the tide on climate change by using slow fashion has always been at the forefront of the brand's mission.
YOU MIGHT WONDER, WHAT IS SLOW FASHION?
Slow fashion advocates for manufacturing clothes concerning people, the environment and animals. This movement also respects the craftsmanship put into creating the garments that you wear, many of which have been lost to high-efficiency, high-production fashion factories. We are in it to reverse this by creating unique, timeless and built to last pieces.
OliveAnkara production approach is oriented towards two main concepts: to be a so called slow fashion brand, where quality and uniqueness are above quantity and mass production. We create small collections and limited editions and we try our best to reduce waste and optimise processes. We put quality and design ahead of quantity and trends. We don't make clothes that last a season, we aim to make timeless clothes.
2021 is the year that we have decided to further expand our pledge to the slow fashion movement by committing to two broad goals - to achieve greater transparency in our supply chain and eliminate the use of new plastic in our products.
We are taking a green leap forward this year by introducing our first OA Original Prints on fabric that is made from TENCEL™ Lyocell fibre. This is presented in our first-ever sustainable line for women: ' Ajo Aye' 2021 Collection.
TENCEL™, is a colour-rich, durable, and biodegradable fabric made from cellulose. Lenzing TENCEL™ certified lyocell is produced by more environmentally responsible processes from sustainably sourced wood and are certified as compostable and biodegradable. This means that they can fully revert back to nature.
This fibre has gained a commendable reputation for its environmentally responsible closed-loop production process, which transforms wood pulp into cellulosic fibres with high resource efficiency and low environmental impact. This solvent-spinning process recycles process water and reuses the solvent at a recovery rate of more than 99%. Consumers can have the assurance that their fashion choices are not contributing to an adverse impact on the environment.
In addition all our TENCEL™ Lyocell is made in mills that are OEKO-TEX certified. OEKO-TEX checks for presence of hazardous chemicals in the dyed fabric, carcinogens, azo dyes and other chemical limits in accordance to the European REACH standards.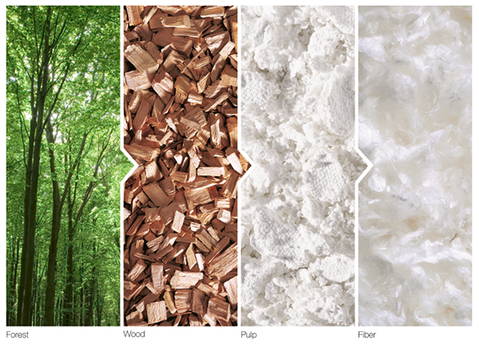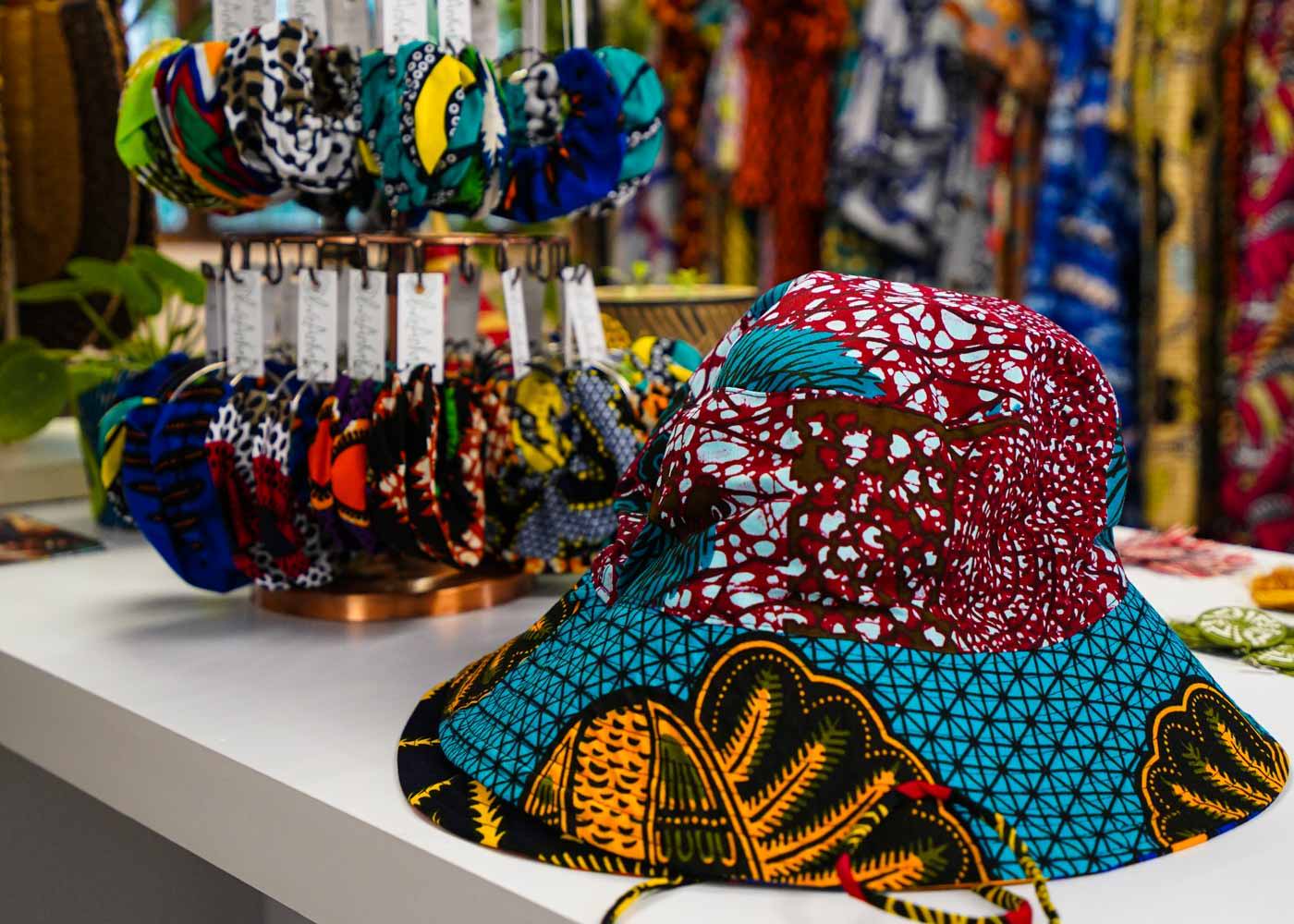 "We don't need a handful of people doing zero-waste perfectly. We need millions of people doing it imperfectly."⁠
Apart from being a slow fashion brand and producing only limited quantities for every design of clothing, we try our best to be as close to the zero waste concept by up-cycling fabric cut-offs and textile scraps into clothing in a medley of prints and accessories.

Being a print-focused brand, it is sometimes a challenge to address the excess fabric that we sit on because a lot of it feels specific to a particular collection. Having tallied up the excess prints after a year, we had to come up with a newer and bigger solution recently in tackling this issue.
We have created 'Medley' Capsule Collections made entirely from the excess fabric in the cutting room. It's a sustainable way of creating new products that are based on fabrics we already own. This method of working has taught us that there are ways to give a longer life cycle to the things we create. ⁠⠀

⁠
The smaller fabric scraps go into small accessories — bangles, earrings, scrunchies and facial pads. With OliveAnkara's coloured and patterned fabric, it is a ridiculously easy way to spruce up your outfit with these accessories.
Each zero waste piece is a one-of-a-kind piece that is patched and hand-sewn by our team of seamstresses like a piece of art. Being mindful of fashion is all about being creative here at OA.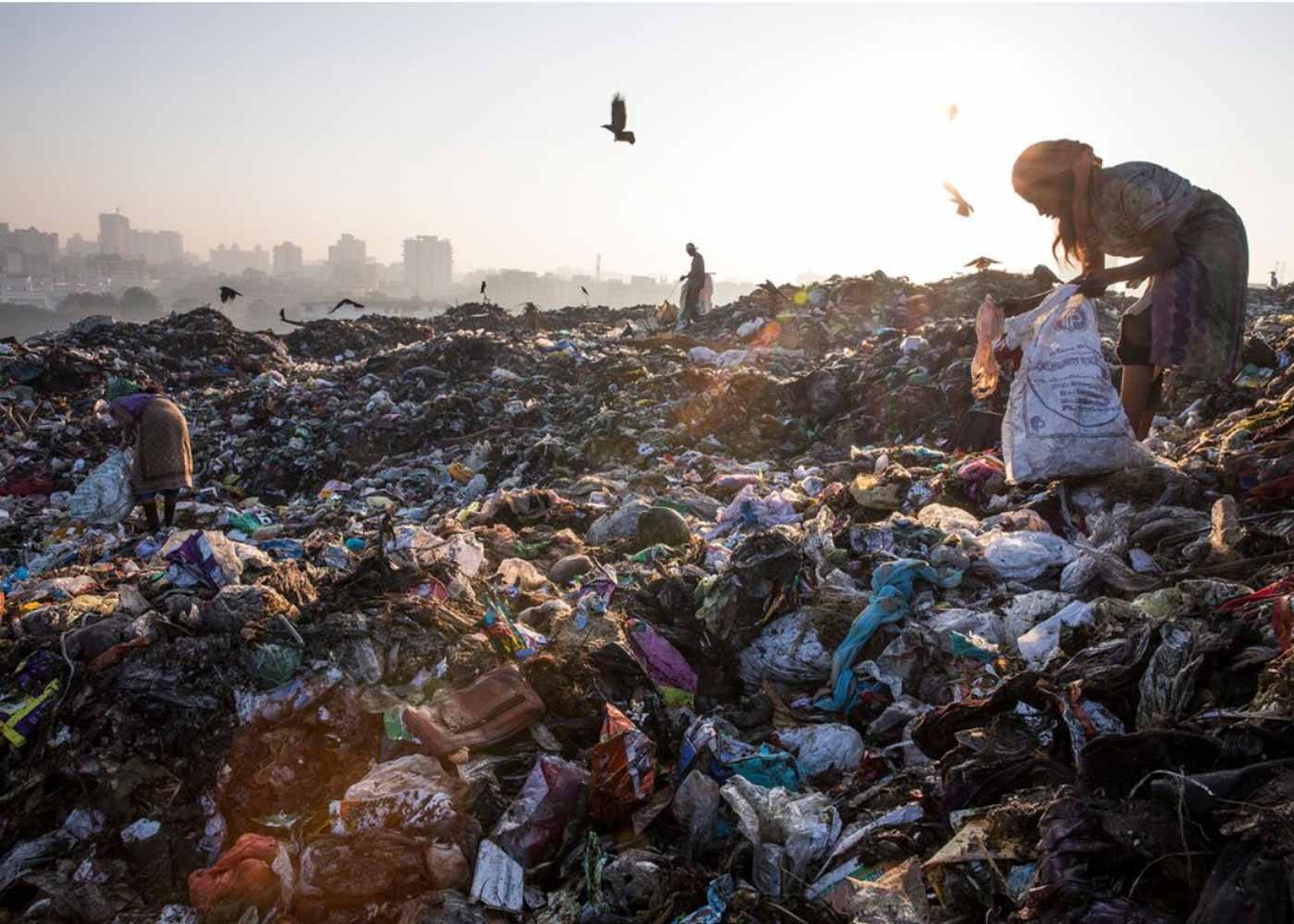 Waste Neutral by Nu Cycle
Ajo Aye 2021 collection is now Waste Neutral.
OliveAnkara is also a member of Nu Cycle, a solutions-based waste offset service for neutralising waste impact. At each stage, the waste footprint is assessed, offset and transformed to develop and invest into circle strategies for sustainable resources.
Through Nu Cycle's services we have offset the equivalent amount of waste that we are producing in this new production line. We have also taken into account all of the materials used in our final garments which ensures that we are responsible for the end of life of our products as well. As a conscious company we believe in extended producer responsibility from cradle to grave.
Nu Cycle conducted an in depth data assessment using data from our latest production. This data combined with industry averages allows Nu Cycle to determine the amount and type of waste that needs to be offset for the latest Olive Ankara line to become waste neutral.
The waste offsets sold by Nu Cycle are an allocated amount of offset credits into a new project.
Where is OliveAnkara offsetting its waste?
Ocean plastics and the worst non-recyclable plastics are being removed from the natural environment and converted into renewable fuel in Indonesia by Nu Cycle's offset partner Geo Trash Management and Gili Eco Trust.
While it is inevitable to eliminate packaging for purchases, here at OliveAnkara, we have started to phase out non-biodegradable single-use packaging for both online and offline orders on top of introducing reusable packaging.
Compostable mailer bags and shipping labels
We have begun shipping all our products in certified home compostable, fully biodegradable shipping labels and mailing satchel partly made from plants. These mailer bags and stickers are sourced from The Better Packaging Co.
Reversible Boxes
We created reversible boxes for our first sustainable collection - Ajo Aye 2021. These boxes were designed with reusability in mind. Consumers are encouraged to reverse this box as it reveals the Asa Hana print - one of two OliveAnkara Original prints made for the Ajo Aye 2021 collection. Reversing each box gives you a second box that can be used in any way.
Cotton Dust Bags
Some of the fabric cut-offs from the production of our clothing are turned into dust bags. These reusable dust bags are the alternative to using single-use packaging and also part of our zerowaste approach to fashion.
Kraft Paper Bags
As fabric cut-offs are not purposefully made available, it is impossible to use these dust bags for every purchase. We are otherwise using Kraft paper bags that are 100% compostable for smaller orders.
Hangtags & Thank You Cards
Thank you cards and hangtags from the Ajo Aye 2021 collection are made from FSC Recycled Paper. Wood products carrying the FSC Recycled label have been verified by a third-party certification body as being made from at least 70% post-consumer reclaimed materials.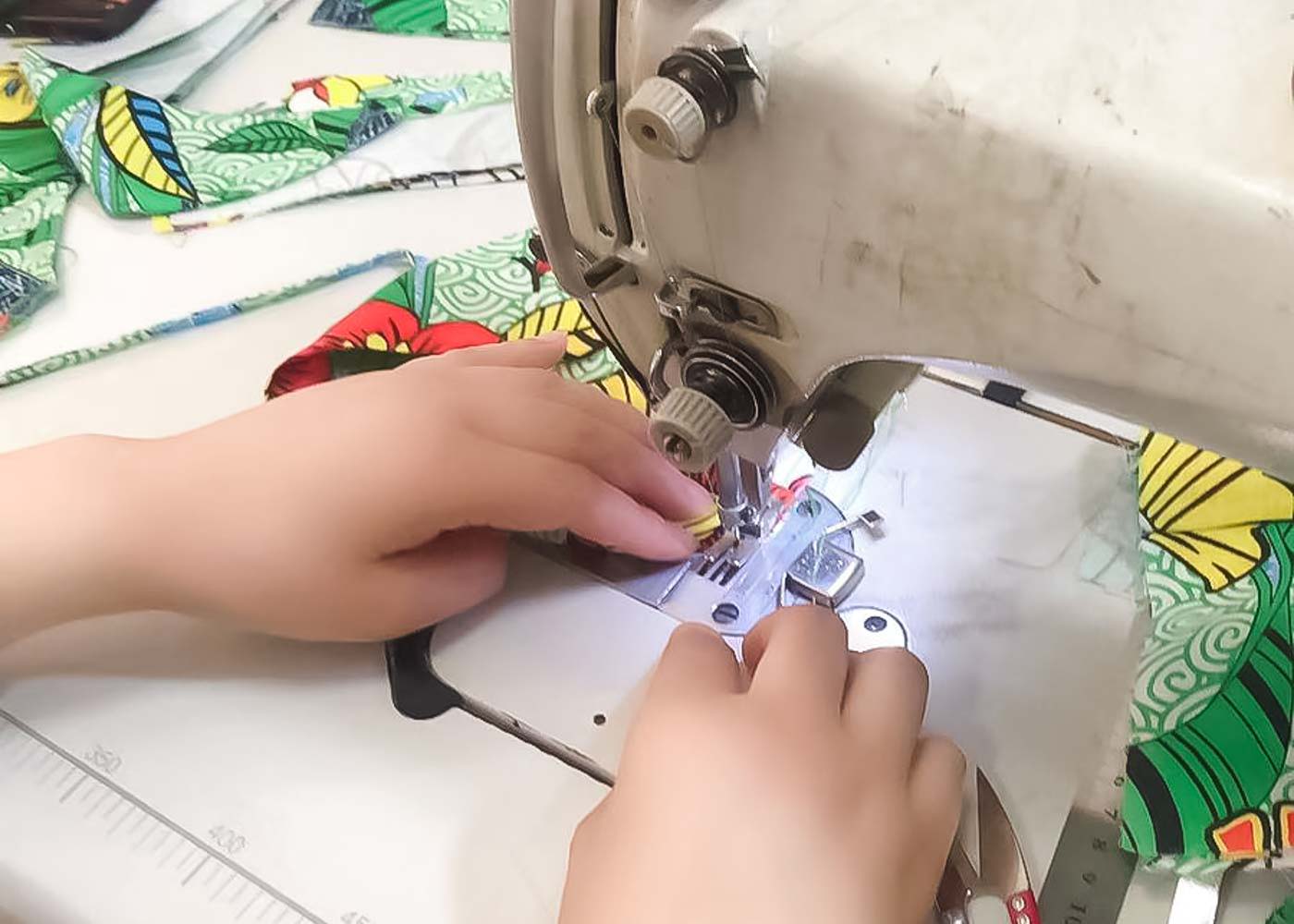 OliveAnkara produces clothes that are made with care and longevity in mind and for those who seek quality craftsmanship. Every piece of garment is hand-sewn by two small teams of seamstresses that are located in Singapore and Shanghai.

Working with small production houses means several things. Firstly, producing limited quantities per design. Secondly, working with smaller teams makes it easy for us to minimise waste throughout the production of our garments as we are heavily involved and engaged in every step.
We are aiming for all our business processes to be sustainable and responsible and a huge bulk of our work is improving the quality of our supply chain. As much as possible, we try to implement proximity sourcing in order to reduce our carbon footprint.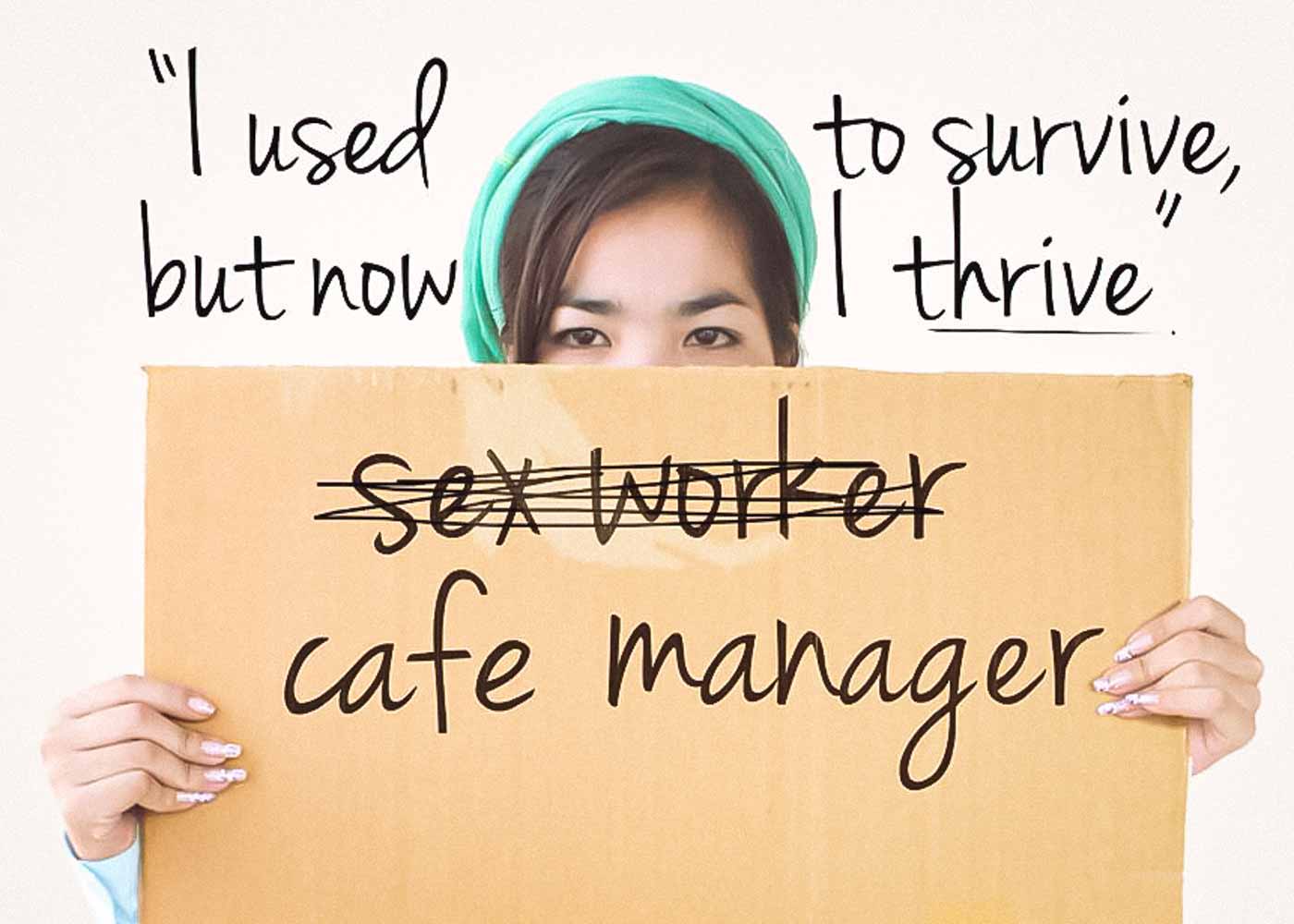 One of OliveAnkara's main pillars is empowering women from all walks of life. In recent months, we have partnered with Handprint who helps companies like us make a positive impact by connecting us with Daughters of Cambodia. ⁠
⁠
Who are Daughters of Cambodia? ⁠
Daughters of Cambodia empowers those trapped in the sex industry to walk free and start a new life, with healing, dignity, and the means to prosper. ⁠This is achieved by providing jobs coupled with recovery programs.⁠ These women are taught ways to sustain their new lifestyles in non-institutional settings so that they're able to remain connected to their communities and families. ⁠
⁠⁠
1% of your purchase contributes to Daughters of Cambodia.
A Key to Hope - your donation would go towards the monthly cost of medical care, counseling, skills-development and enrichment programs we extend for one individual we serve at Daughters of Cambodia. These are stepping stones towards their healing and growth.
Learn More about Daughters of Cambodia.⁠
We work with stakeholders to ensure that our business practices cause as little impact on the environment by certifying our materials and production processes where possible.
GRS
Our clothing labels are made of 100% Recycled Polyester GRS Certified. It is an international, voluntary, full product standard that sets requirements for third-party certification of recycled content, chain of custody, social and environmental practices and chemical restrictions. The GRS certificate only applies to fabrics that contain more than 50% recycled fibres.
Recycled Paper
Our hangtags and thank you cards, 100% Recycled. These products consist of 100% recycled content. This includes both post-consumer and pre-consumer recovered materials. Products made from recycled materials lessen the demand for virgin wood and help protect forests.
PEFC Certified Wood
All the fabrics from the Ajo Aye 2021 Collection are made from TENCEL™ Lyocell fibre.
TENCEL™ Lyocell fibres are made from sustainable sources, harvested from PEFC (certified and controlled wood) using a closed-loop production process.
PEFC - The Programme for the Endorsement of Forest Certification (PEFC) is an international, non-profit, non-governmental organization that promotes sustainable forest management through independent third party certification. It is considered the certification system of choice for small forest owners.