As we wrap up February, OliveAnkara is celebrating Black History Month (BHM) 2022 by exploring the African diaspora and black prominence in the fashion industry.
Black history month was originally Negro History Week which was started by Dr Carter G Woodson, an American historian, author, journalist, and the founder of the Association for the Study of African American Life and History.
It all started when he noticed that black youths weren't being taught their true history and recognised the importance of remembering important people and events in the history of the African diaspora.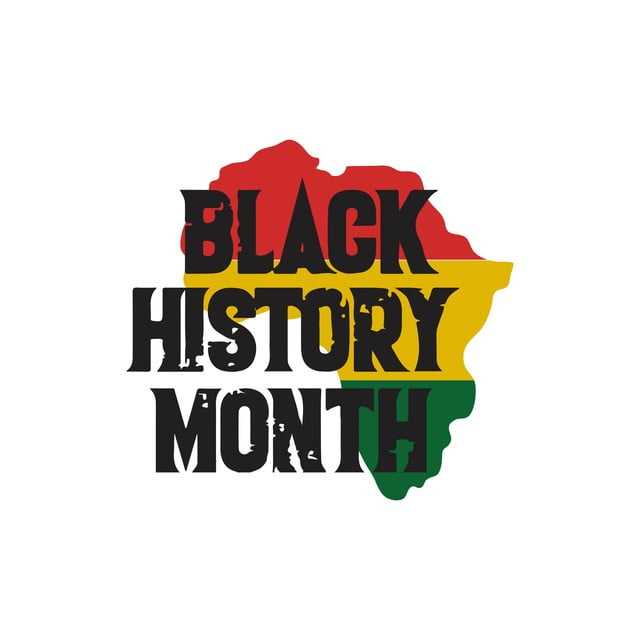 He wanted this time to be a celebration of the achievement of Black people as a race, recognizing that Blacks were part of the history of this country from the very beginning.
February was chosen primarily because the second week of the month coincides with the birthdays of both Abraham Lincoln and Frederick Douglass.
Douglass, a former slave, was a prominent leader in the abolitionist movement, which fought to end slavery.
Lincoln was influential in the emancipation of slaves.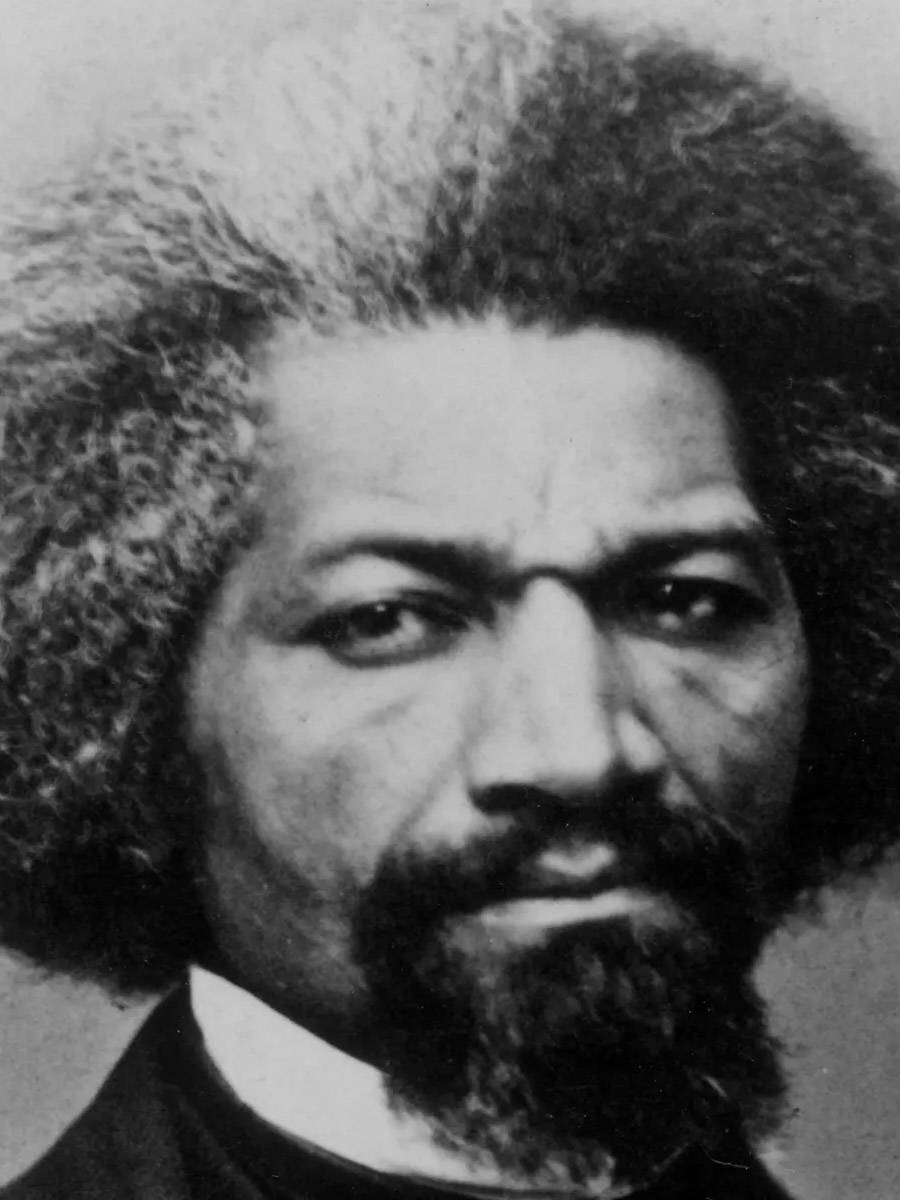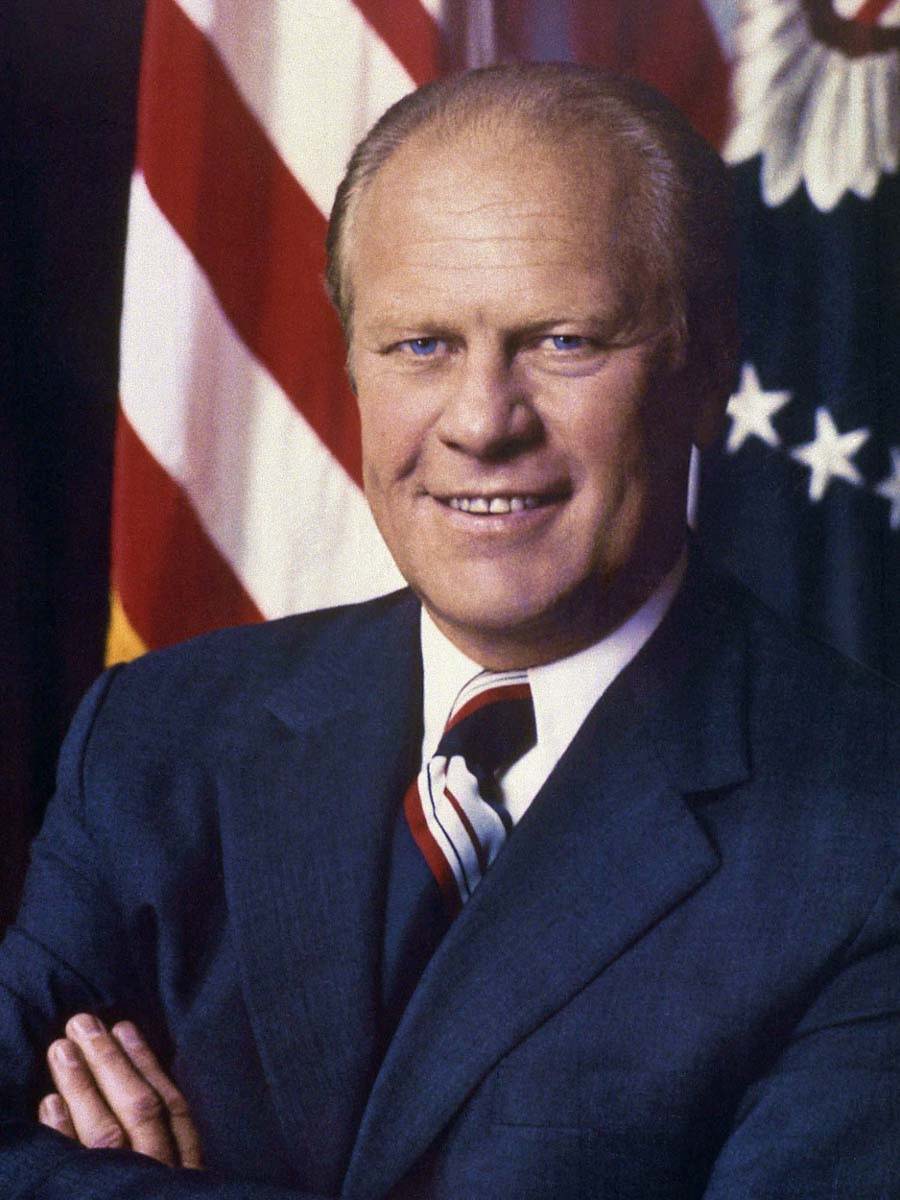 With the support of President Gerald Ford, Black History week officially became Black History month in 1976.
"Seize the opportunity to honour the too-often neglected accomplishments of Black Americans in every area of endeavour throughout our history."
-President Gerald Ford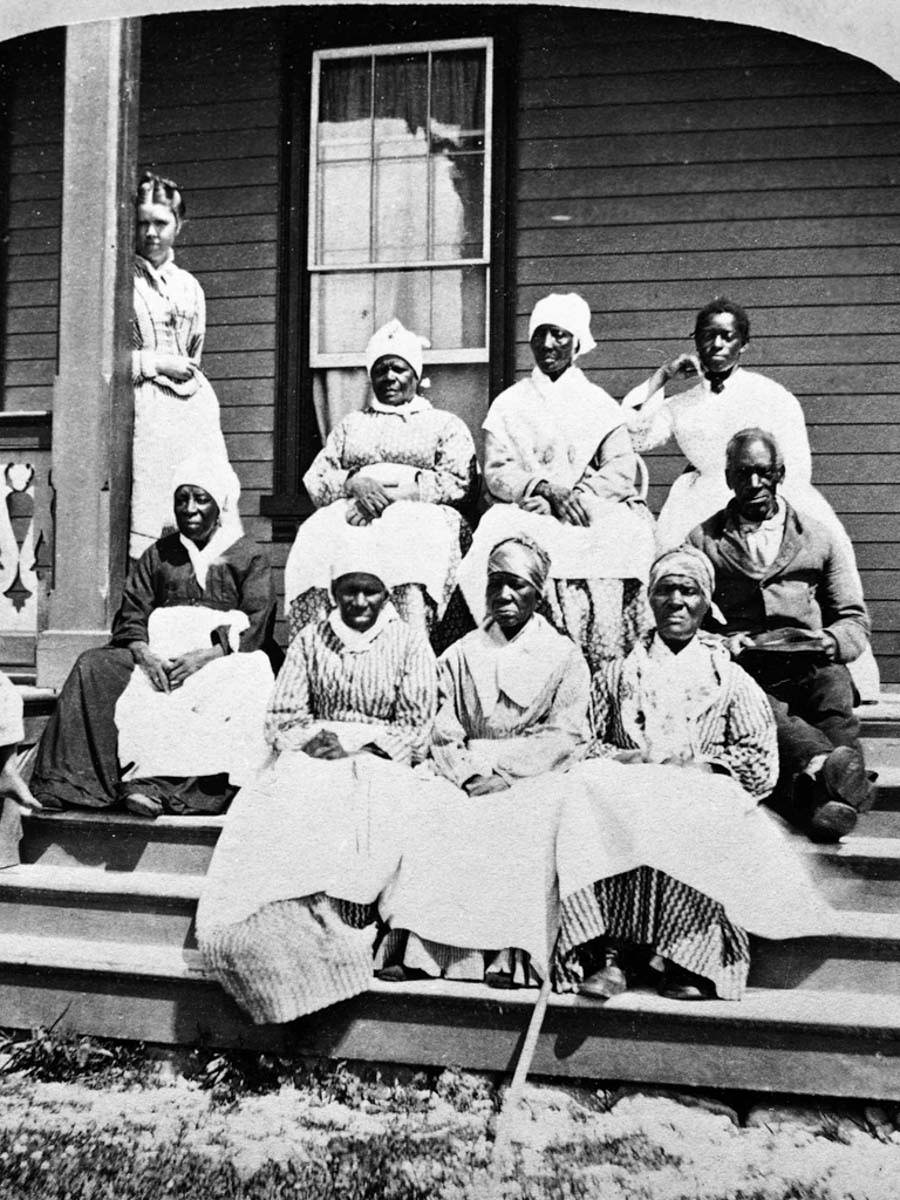 Headwraps then: Enslaved black women in uniform
A symbolic expression of identity and style, the traditional African headwrap is much more than a fabric. Before becoming an iconic fashion statement, they were associated with slavery and colonialism.⁠
THE NEGRO ACT - 1735⁠
The piece of clothing developed a very different meaning in the U.S and across Europe, where it became a symbol of slavery and servants. When the Negro Act was passed, it provided stipulations on what black people were allowed to wear. Enslaved black women were forced to wear headwraps as uniforms, making them a symbol of slavery and inferior status in European areas.⁠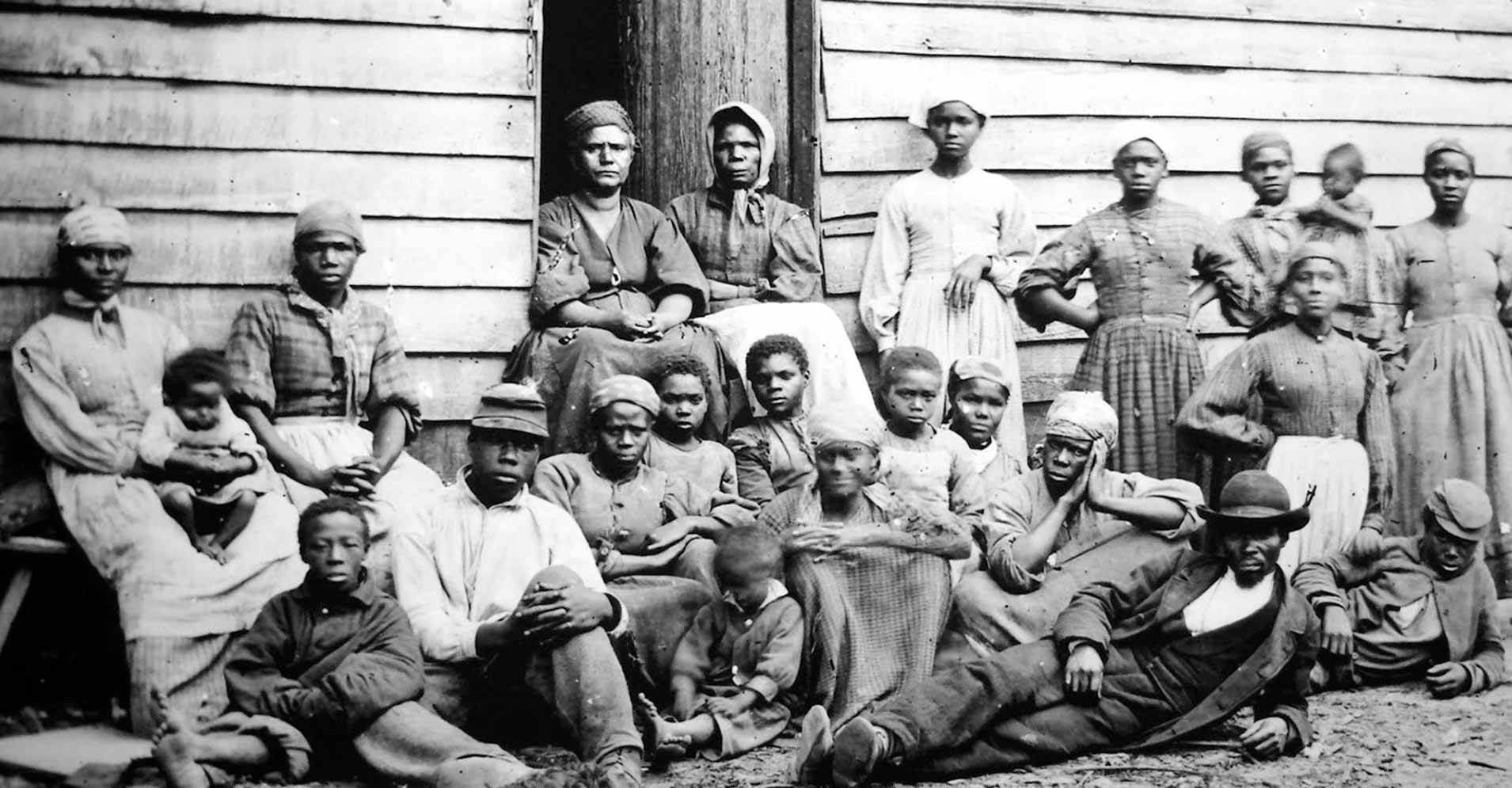 Slave women and men wearing headwraps
SLAVERY ABOLITION - 1865 ⁠
Since the abolition of slavery, women of colour have reclaimed it as a symbol of African heritage. The humble headwrap gave these black women an outlet to embrace their culture in a world that was trying so hard to suppress them and hold them down.⁠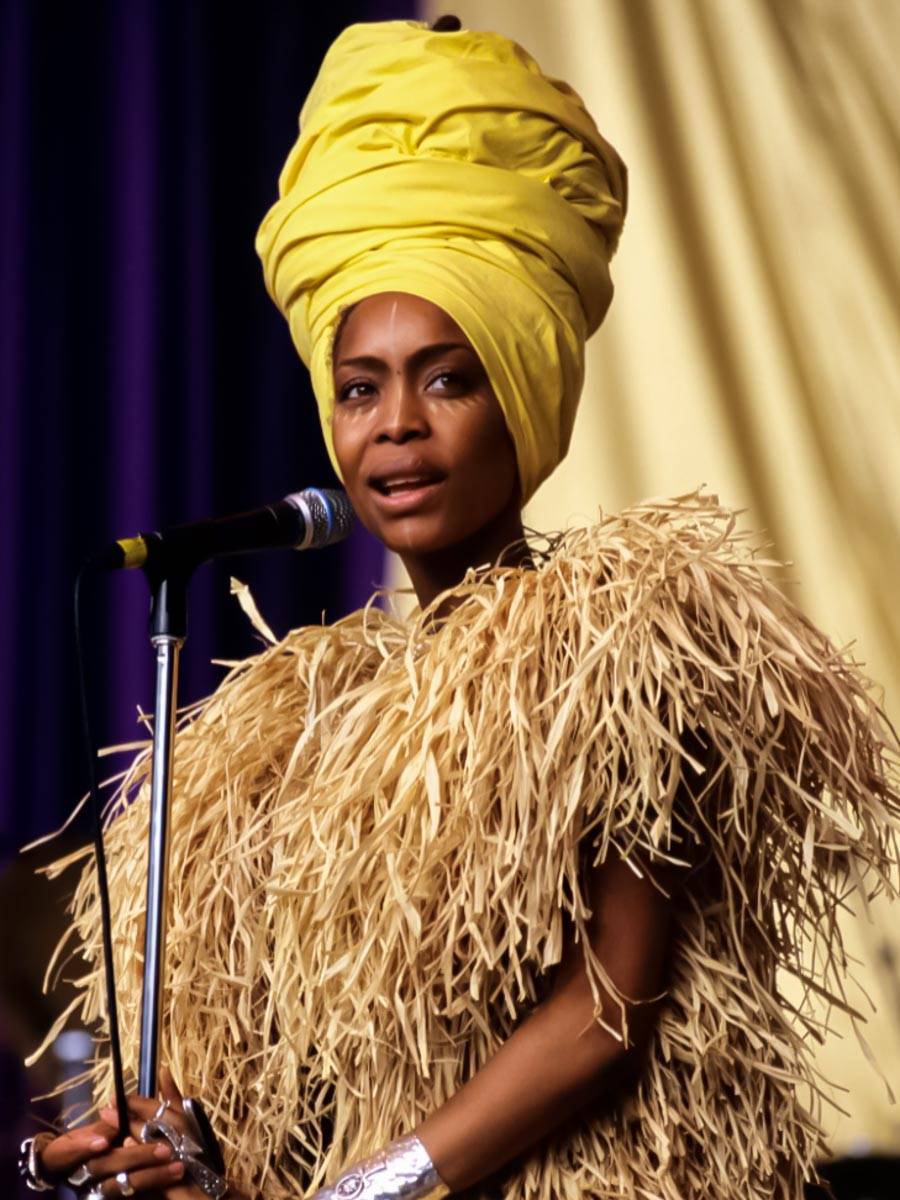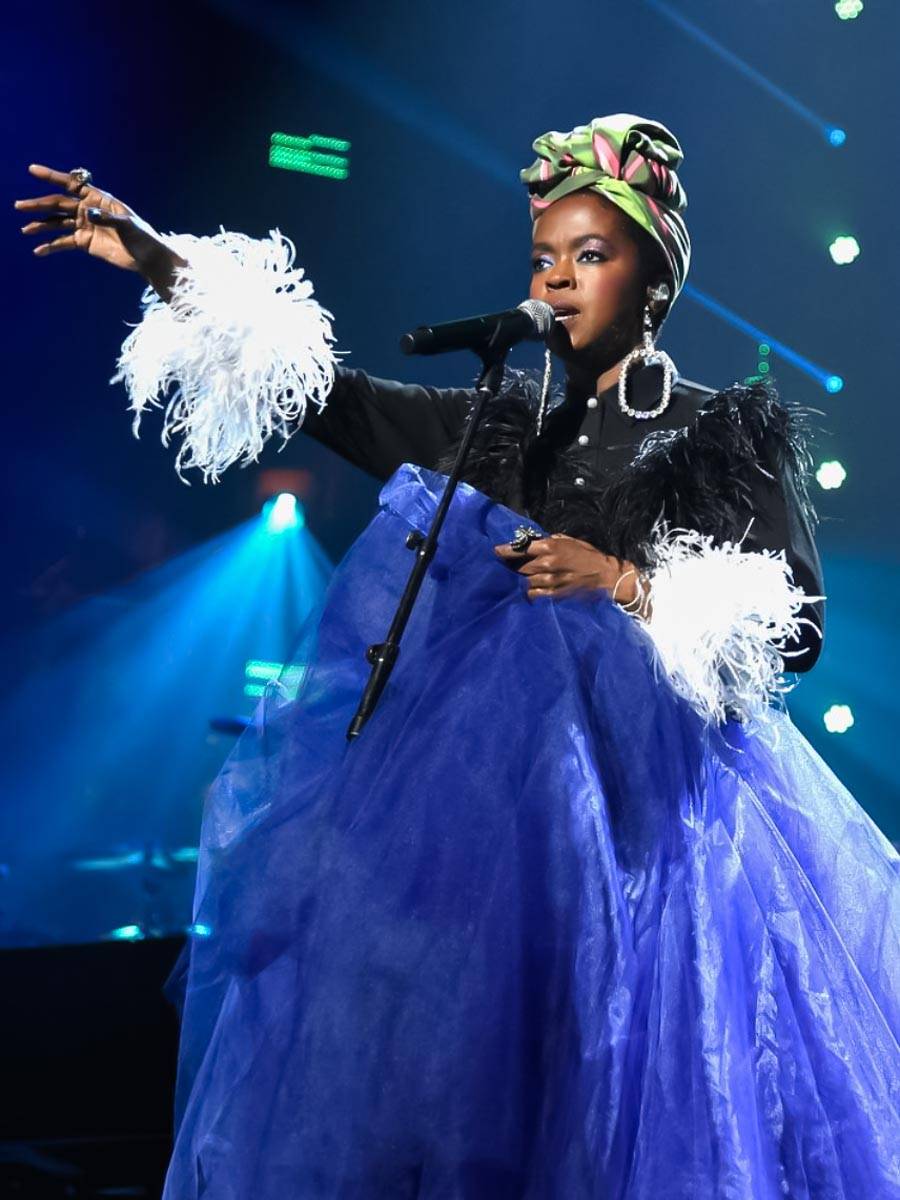 NOW ⁠
In the early 90s and 2000s, artists like Lauryn Hill and Erykah Badu popularized headwraps. Fast forward to the modern world, no matter where you travel throughout the African diaspora, the headwrap has stood the test of time and represents the same cultural significance that they have done in the past, providing a powerful symbol of emancipation and freedom of expression.⁠
"It is our vision to see women of all colours wearing a piece of Africa and make it their own.⁠" - OliveAnkara
OA views headwraps as a sign of empowerment & emancipation, not only for women of colour but for women of all colours. Headwraps as statements while being part of a community of women of all races, colours and religions affirm their unique individuality.⁠
We are super thrilled to have you as part of the OA tribe! You are especially appreciated by us and to show this, we'd really love and can't wait to hear from you!

The different names in Africa.
Across Africa, the head wrap goes by many names. In Malawi it is called the Duku, in Botswana it is the Tukwi, in Nigeria and other parts of West Africa the Gele and the Moussor in Senegal just to name a few. Each country and Tribes in Africa will have varying uses and attach different meanings to these wraps and the styles and colours used. ⁠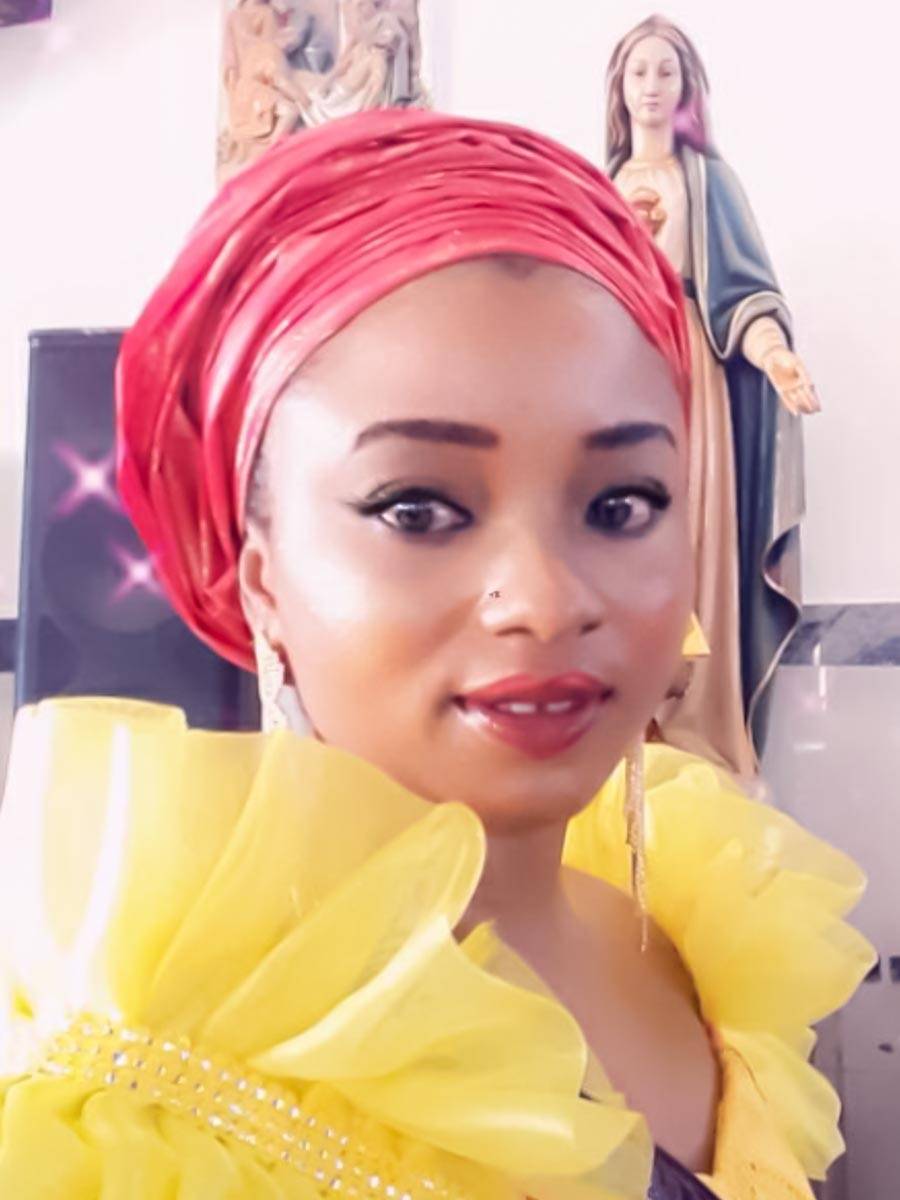 Headwrap style for the Church
In Yoruba⁠
The way a gele is tied can indicate whether a woman is married or not. An end leaning to the left means she's single and leaning to the right means she's married.⁠
Meanings ⁠
Where, when and how headwraps are styled may represent wealth, ethnicity, marital status, mourning or reverence. Various tribes have different head wraps they are known for. Head wrapping has existed for many centuries as a way of non verbally communicating where you are in life.⁠
AFRICAN WEDDINGS
If you have had the pleasure of attending an African wedding you will have been amongst the most beautiful and complex of head wrapping styles and colours. This is not unusual as it communicates a matriarchal and queenly image, a powerful representation of female sophistication and beauty.⁠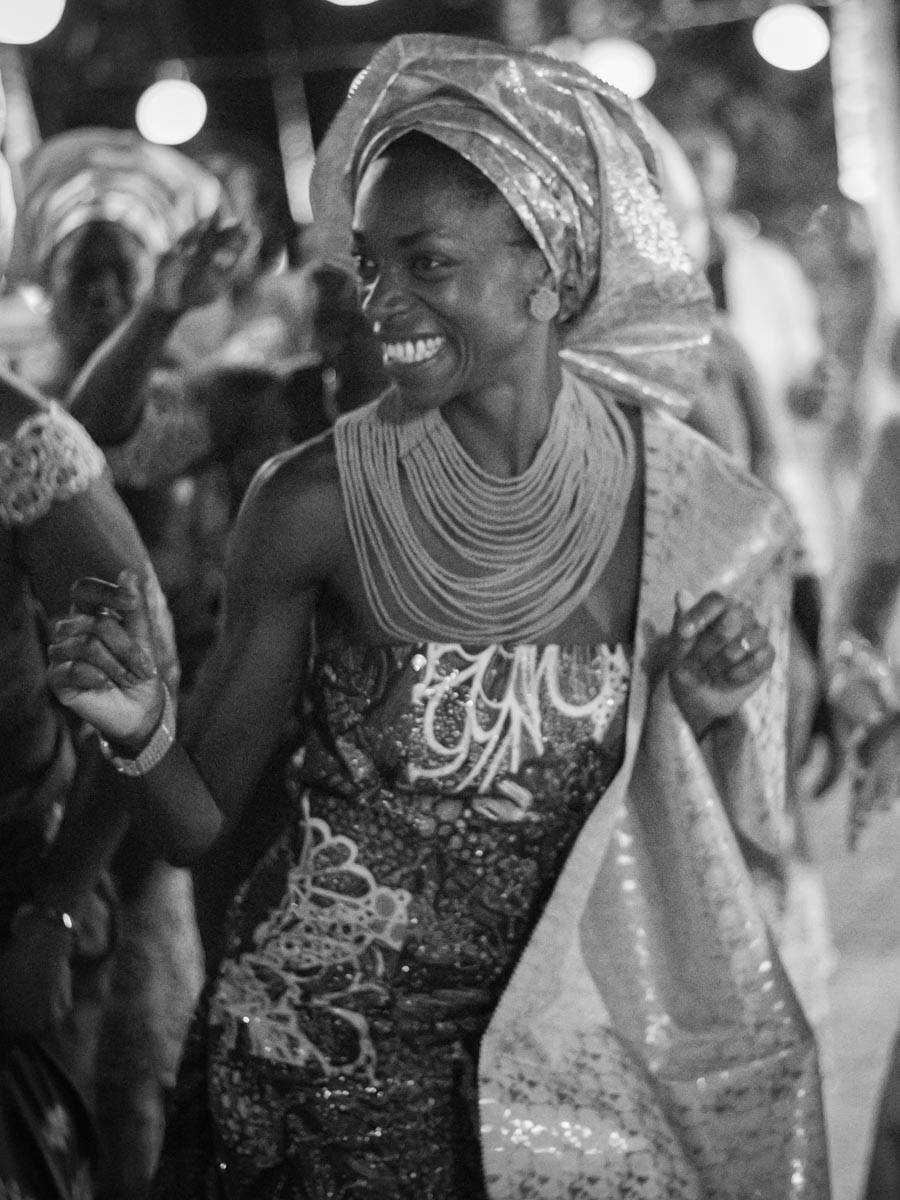 Ify in Nigerian Style Headwrap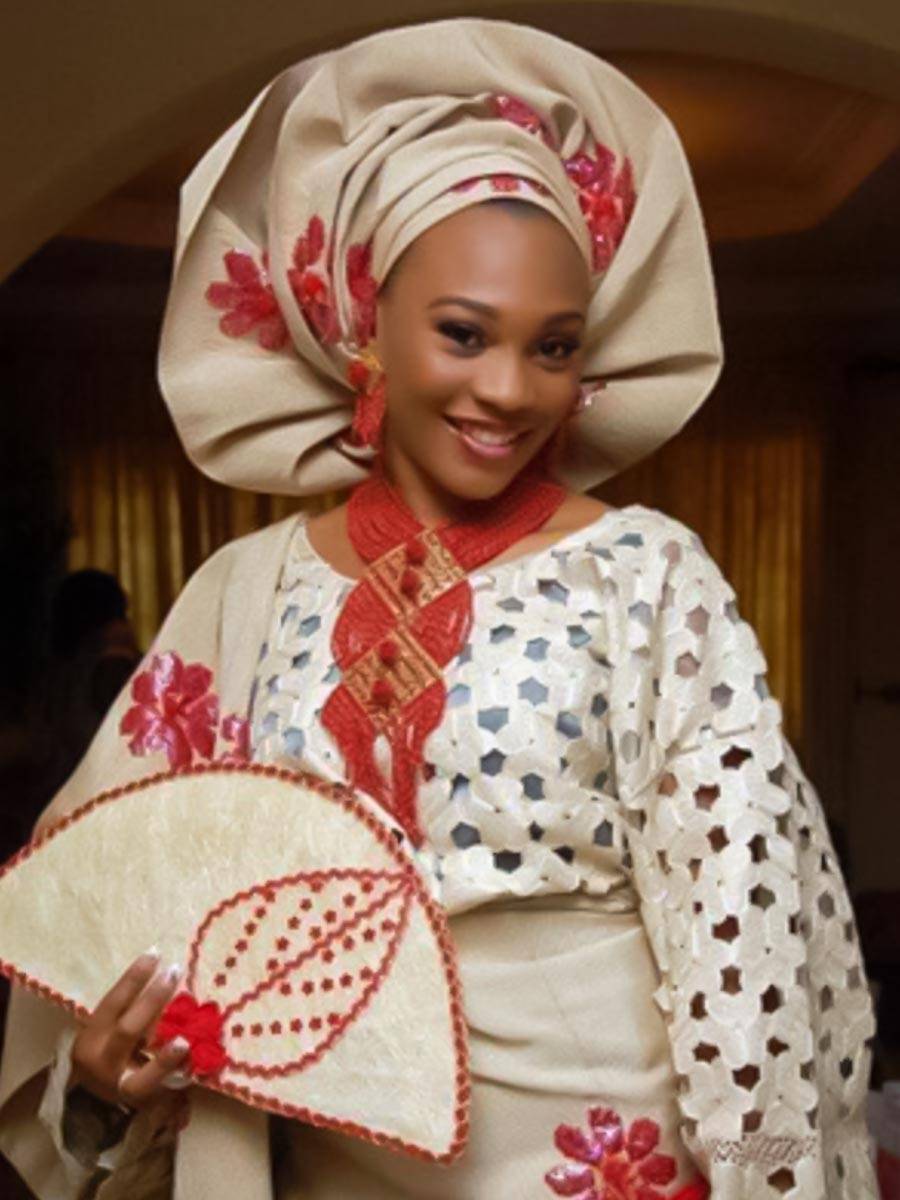 PRESENT DAY
In present-day head, wrapping has become more a trend rather than letting people know that you are married or are a wise old lady. When ancient cultural traditions become mainstream, in this case, head wrapping, it is important to be mindful of not causing offensive and truly acknowledging and understanding the particular meaning that tradition has to the originators.⁠

VOGUE - FEBRUARY 2022 ISSUE⁠
We are super thrilled to have you as part of the OA tribe! You are especially appreciated by us and to show this, we'd really love and can't wait to hear from you!

There is a growing sense that the global fashion landscape is shifting in order to embrace and recognize the work of talented Africans. To celebrate a new era of African fashion, British Vogue featured 9 black models on the cover of its February 2022 issue, posing together proudly for what is the first-ever cover of this type in the history of modern fashion. ⁠
"We hope that the industry could provide better and more realistic representations of beauty from all around the world, especially in Africa."⁠
OA's take on the controversy ⁠
Despite the controversies surrounding this, OA feels that it is one of the first representations of black beauty that has been lacking in the fashion industry. This is a huge step forward to diversity - one of our main pillars. It might not have been perfect but we look forward to more space for black/brown-skinned women and that the cover serves as a monumental statement of anti-tokenism. We hope that the industry could provide better and more realistic representations of beauty from all around the world, especially in Africa. ⁠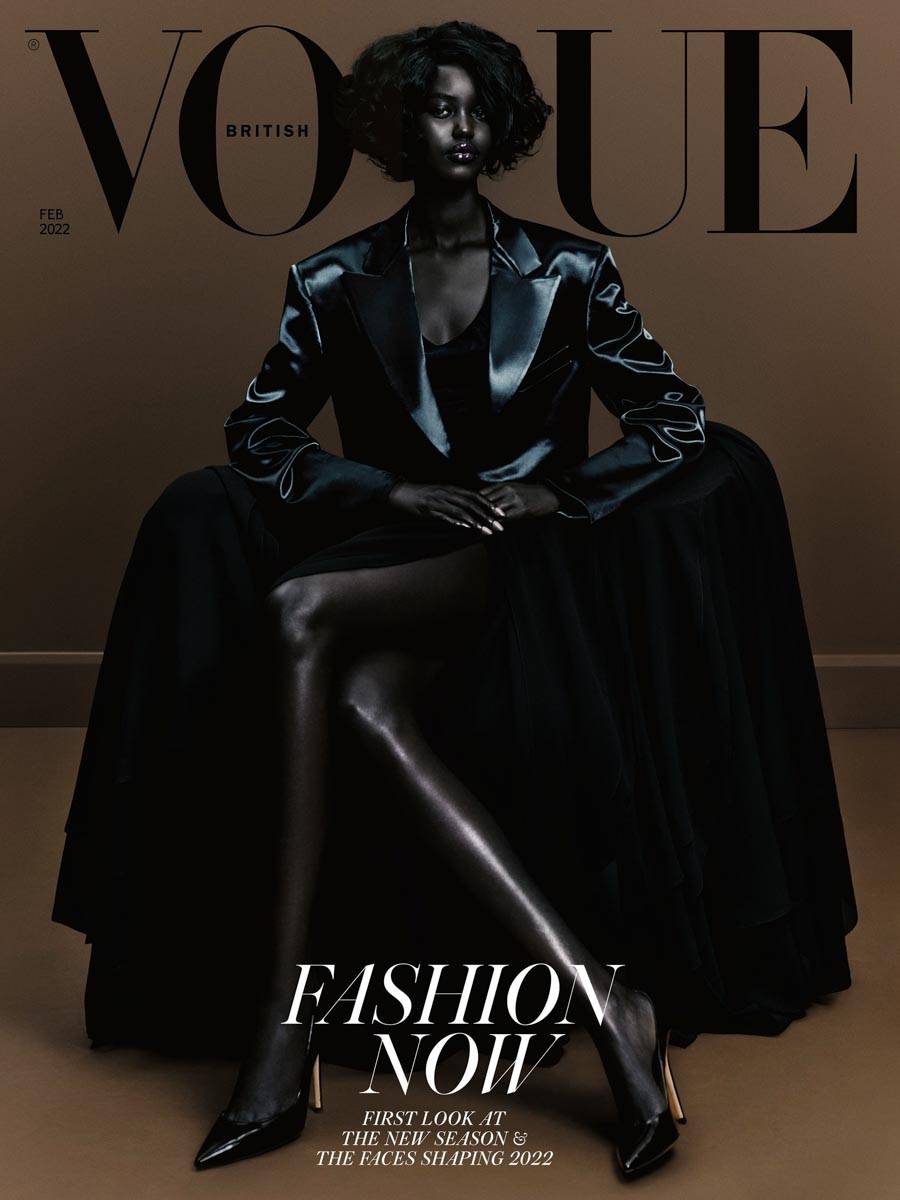 Adut Akech is a 22-year-old South Sudanese-Australian model who is arguably the most successful African model working today. According to Adut, when she started modelling internationally, she would be the only dark-skinned girl in the show. There were no Sudanese models, no African models. Now, there are girls from Africa who look like her.⁠
Yai⁠, the Egyptian-born Sudanese model who was discovered after a photographer took her photo at Howard University homecoming in 2017, also shared her experience in the industry and finding friendship with other Black women models. She also echoed the same sentiment as Adut, "Backstage, there would maybe be one other Black girl, but now my tribe is backstage. I can speak my own language to my friends. They are basically like my family."⁠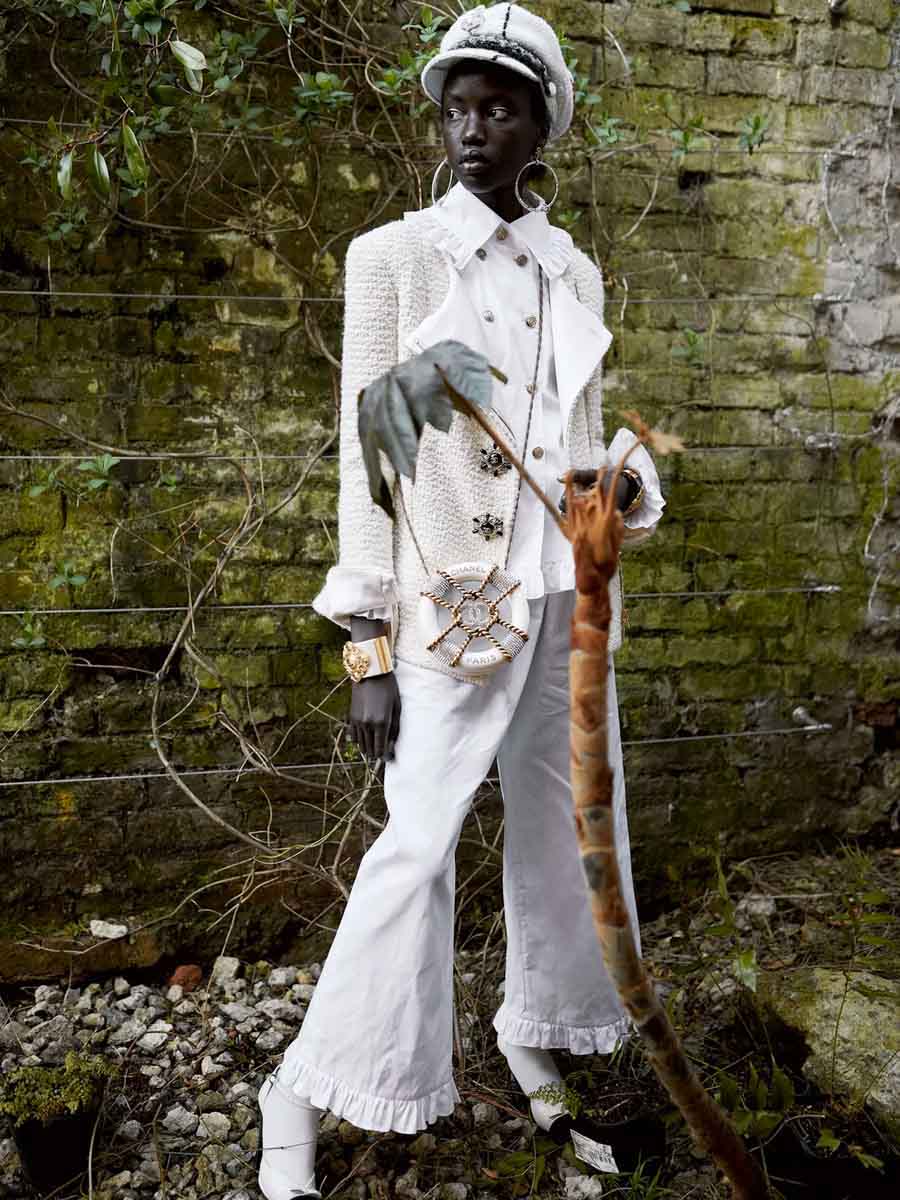 OA Finds: Black-Owned Businesses
Akosua Afriyie-Kumi's handbag brand A.A.K.S has scored coveted space on the floors of major department stores like Nordstrom and Bloomingdale's. But for the Ghanaian designer, the label's real achievement is its work to preserve and promote a 1,000-year-old weaving tradition.⁠ ⁠
The brand's hand-woven Raffia bags are pieced together by female artisans in Ghanaian villages. The brand provides training for weavers and pays above market rate to ensure local artisans are able to earn a living from their work. She sees her role as both supporting traditional craft and promoting it on an international stage.⁠ ⁠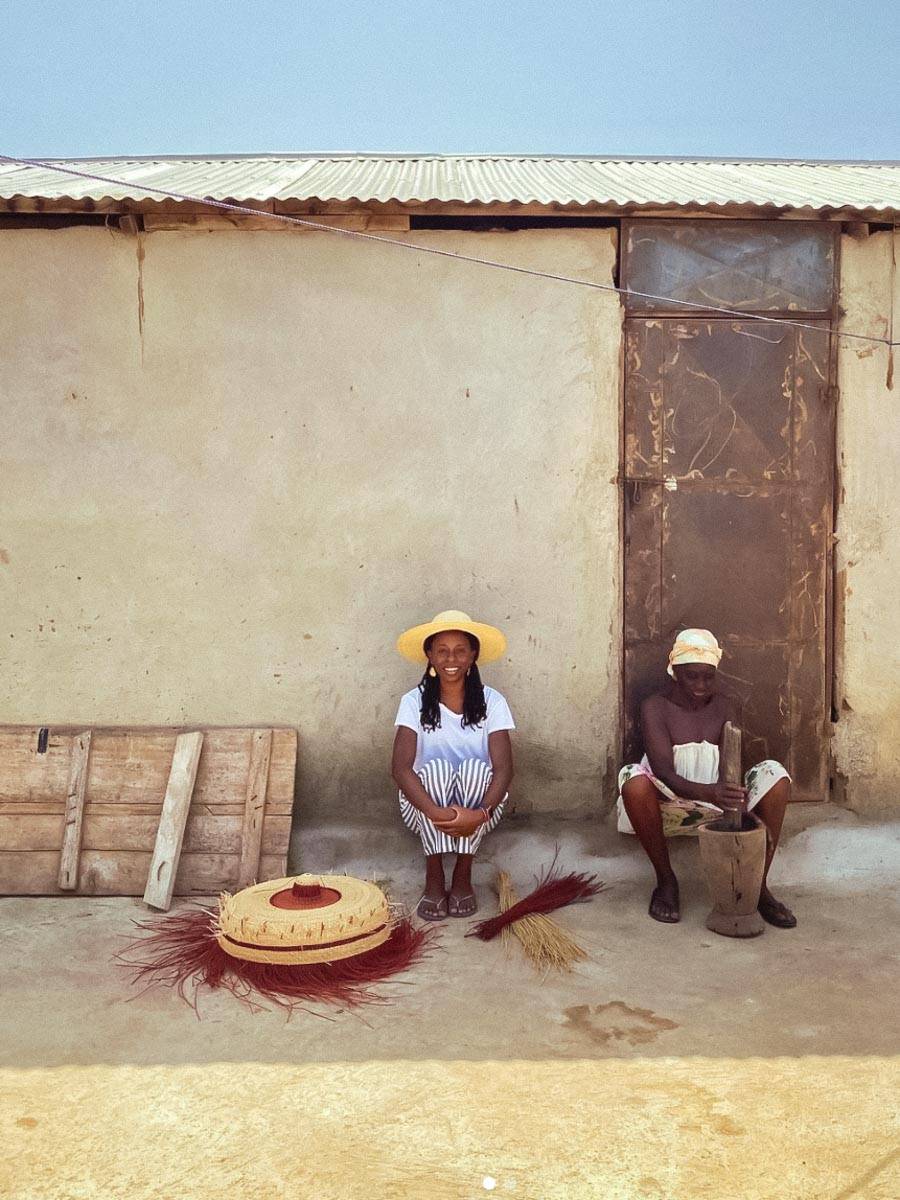 In addition to emphasising eco-conscious design and production, and social welfare in their supply chains, many are also drawing on their heritage to seek out and support indigenous artisans and craft — communities that are also often most at risk from climate change. This form of cultural sustainability reflects a growing mindfulness of fashion's history of appropriation.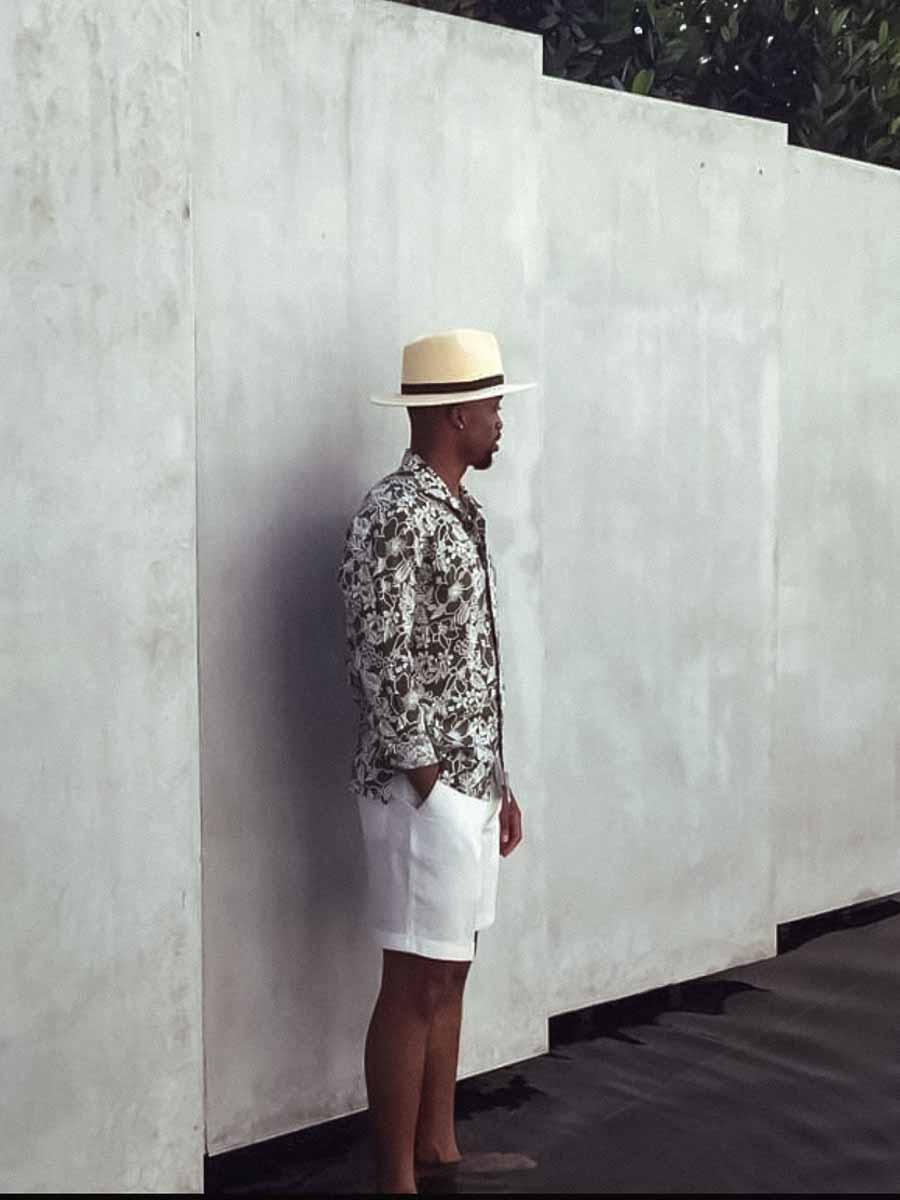 Mr Q, the 36-year-old founder of bespoke menswear label The Prefecture grew up in Zimbabwe before emigrating to England at 13. He moved to Singapore in 2012, working for a couple of years in the fashion industry before setting up his own business in 2014.
The Prefecture specialises in 'tropical tailoring'— delivering the same refined and sophisticated silhouette as traditional tailoring, except that they operate as a lifestyle brand that makes clothes out of unique fabrics suited for the climate.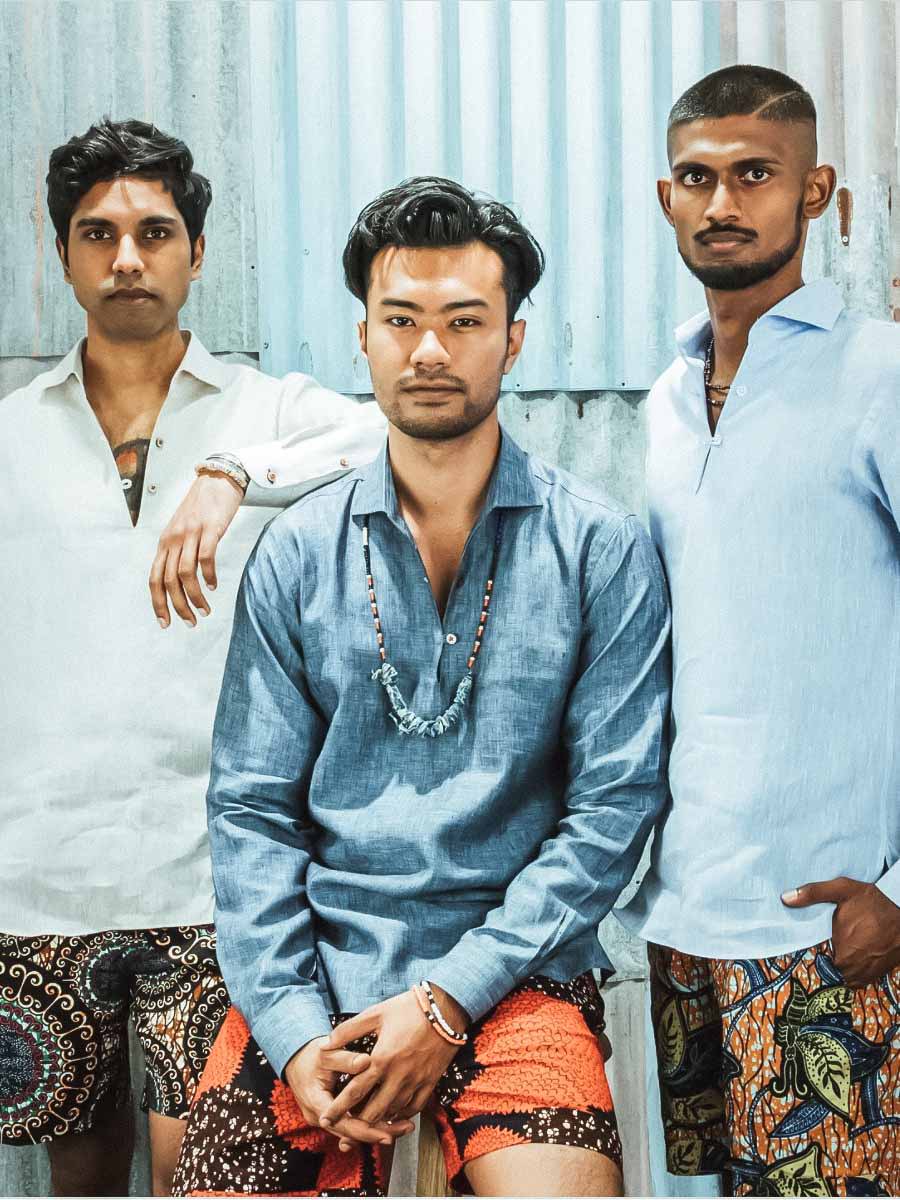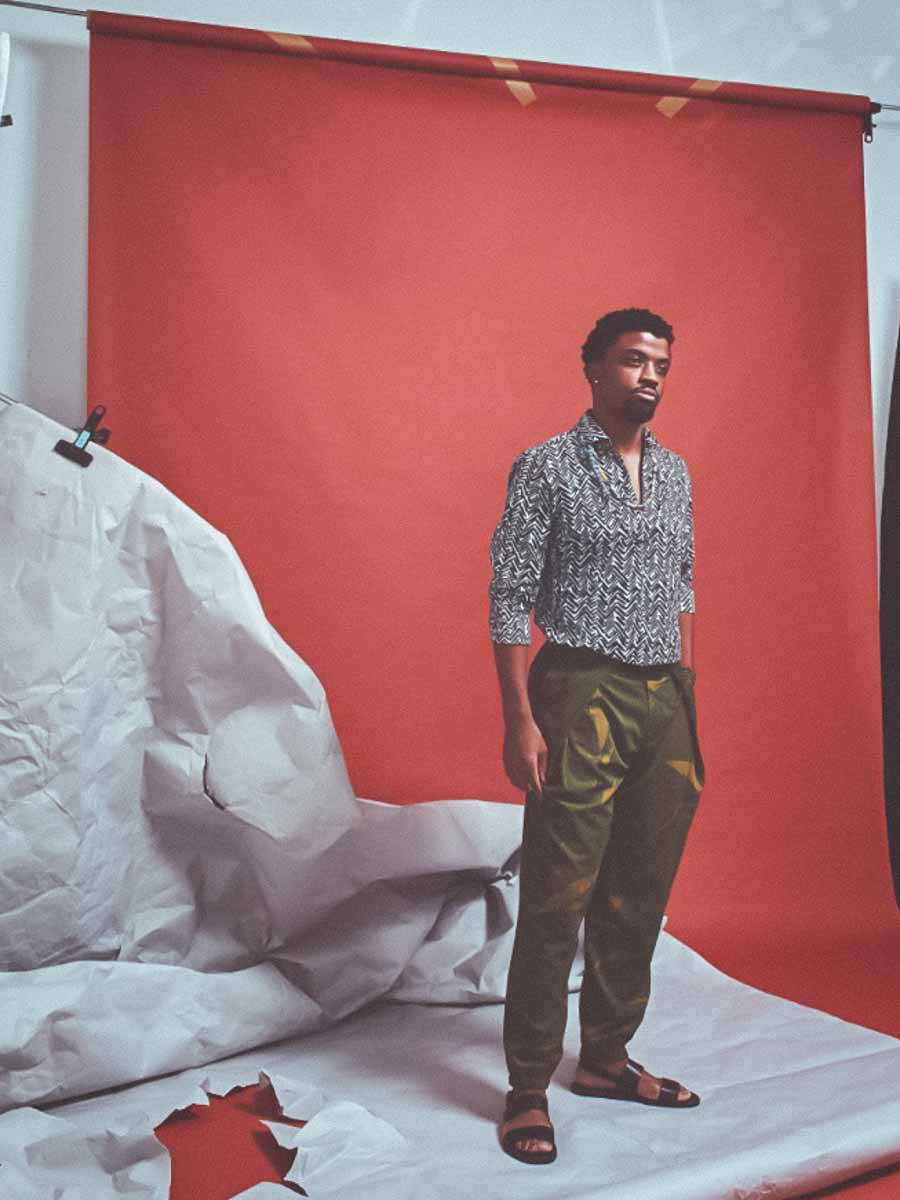 "I want to make men here realise that the weather presents a massive advantage in dressing more adventurously. It doesn't mean looking like a peacock, just wearing colourful clothes that are perfect for the tropical climate."
-Mr Q, founder.
Dina Rudeen is the designer and the maker of all the Hola Luna products. Hola Luna began as a labour of love in early 2017 when a lifelong penchant for creating things with my hands coalesced with a growing disinterest in buying mass-produced items that have a toxic effect not only on the environment but our minds as well.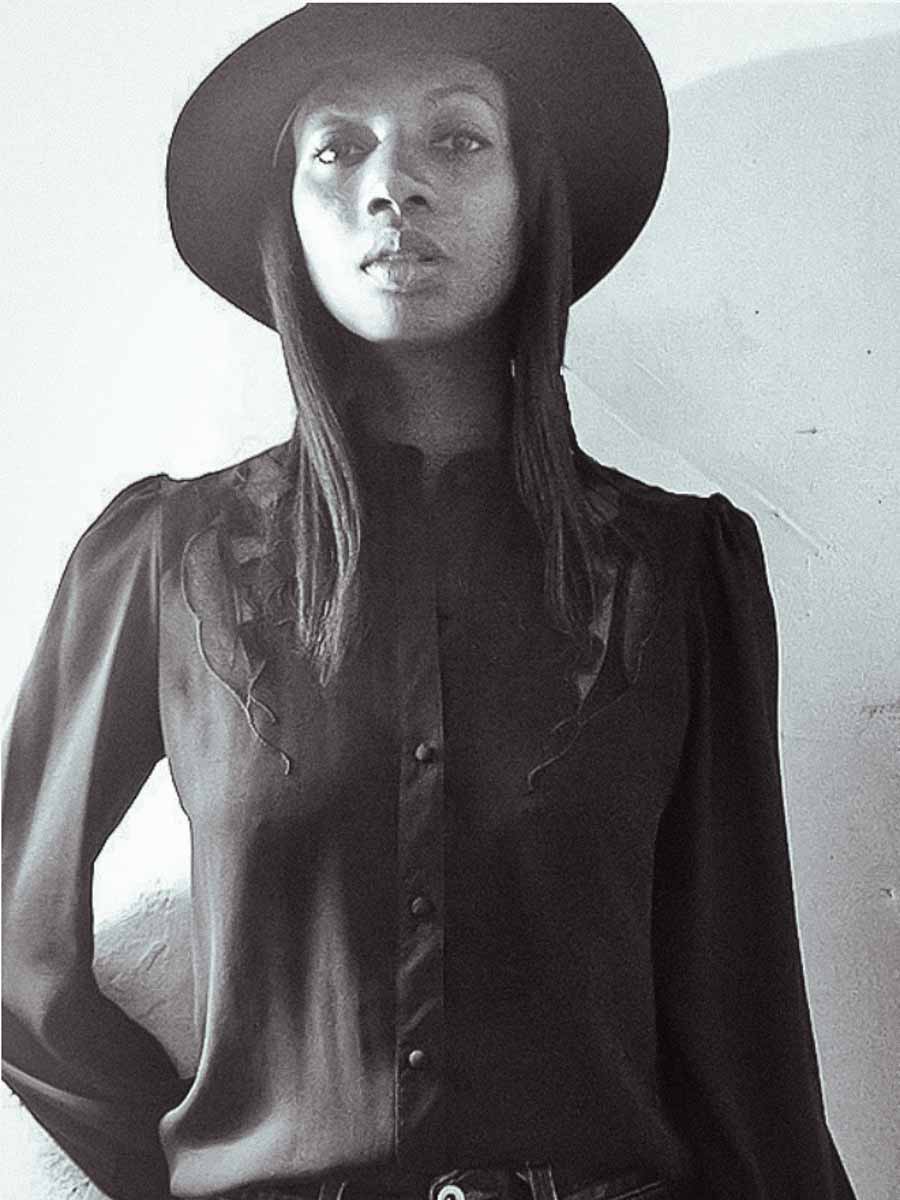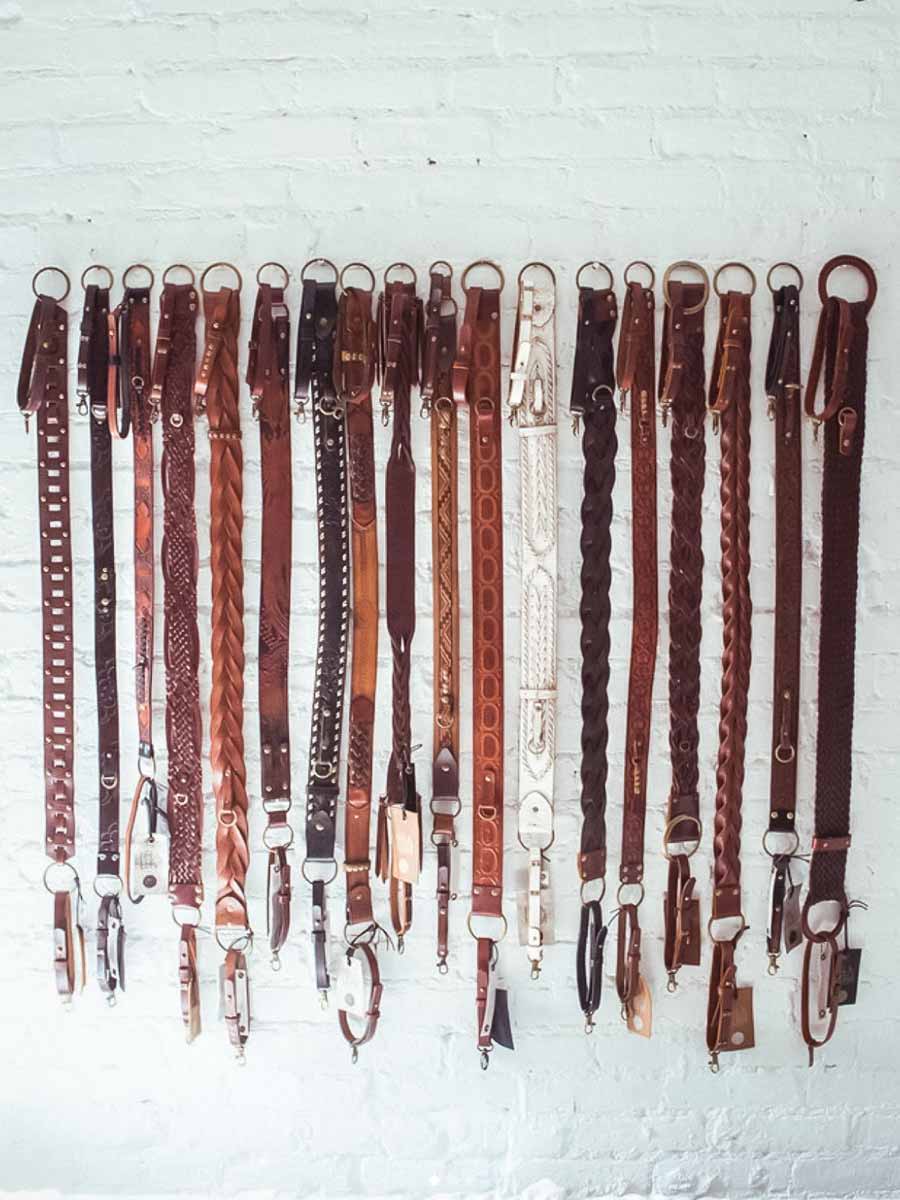 She decided one small but meaningful way reconcile her sensibilities for the appreciation of beautiful objects without contributing to the problem of overconsumption and waste by making things for herself, family and friends - particularly upcycling items destined for a landfill.
Earrings handcrafted with reclaimed leather, wood and vintage silk thread salvaged from a circa mid-century men's suit factory.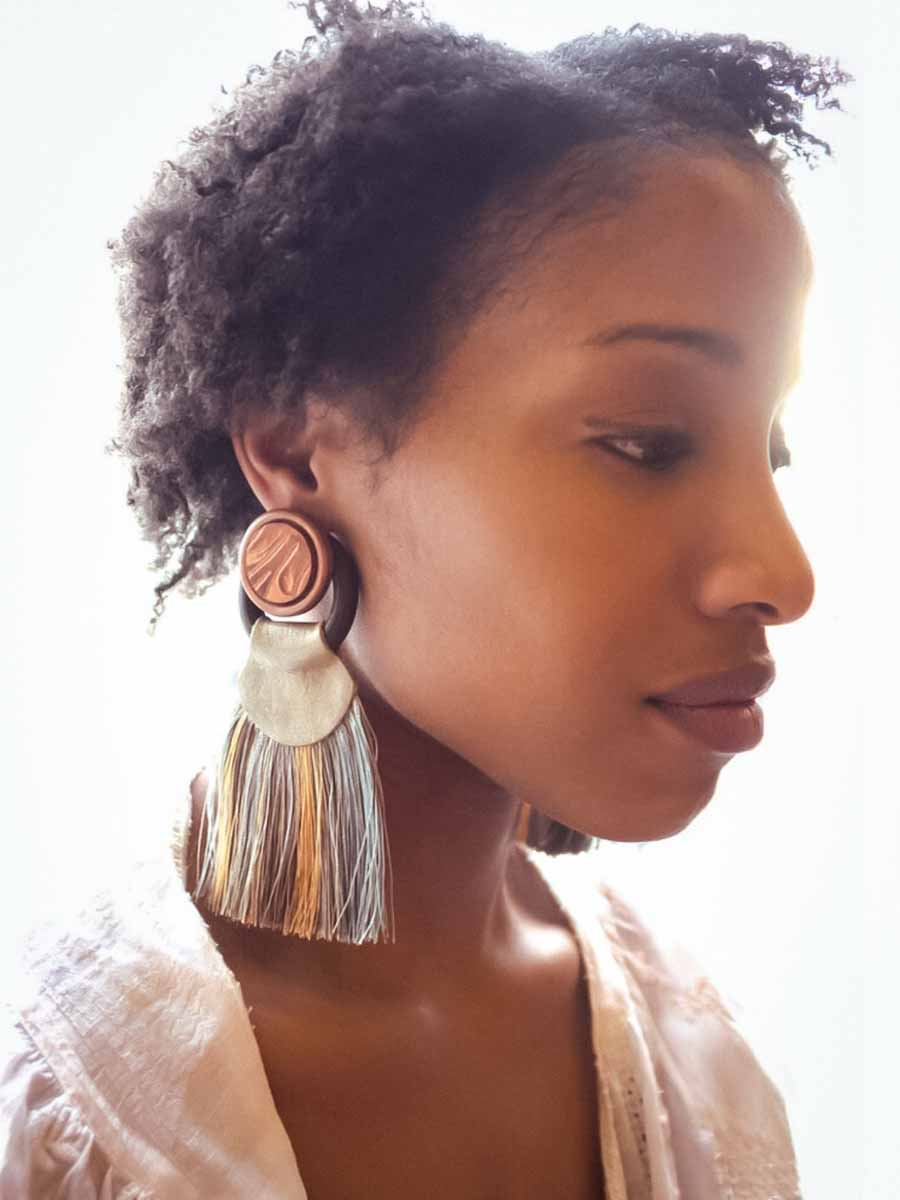 OA pays tribute to the BLACK DESIGNERS who have changed fashion history and paved the way for other creatives of colour through their innovative designs. Here are 3 Black fashion icons throughout history.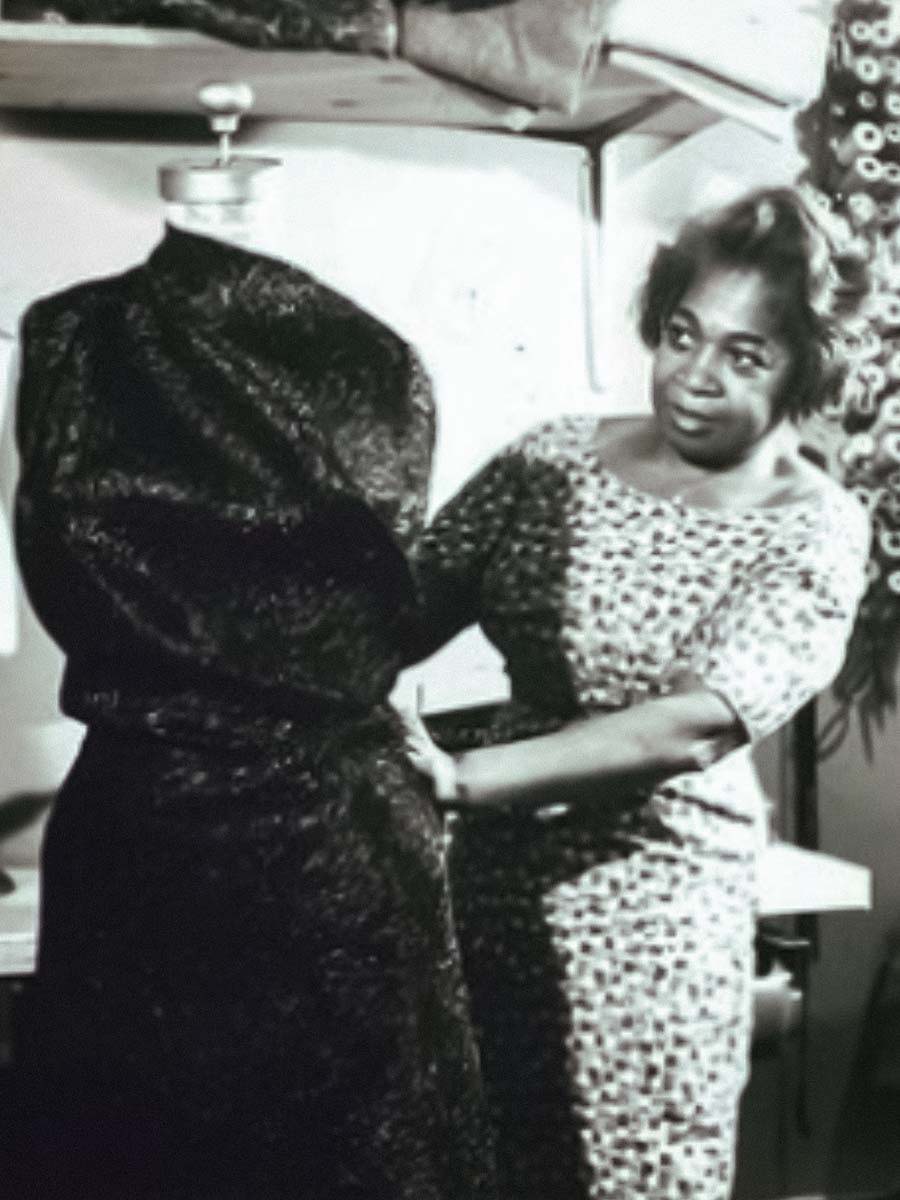 Zelda Wynn Valdes lived during an era when racial segregation was part of daily life. She began as a storeroom worker in a boutique, eventually climbing her way up to seamstress.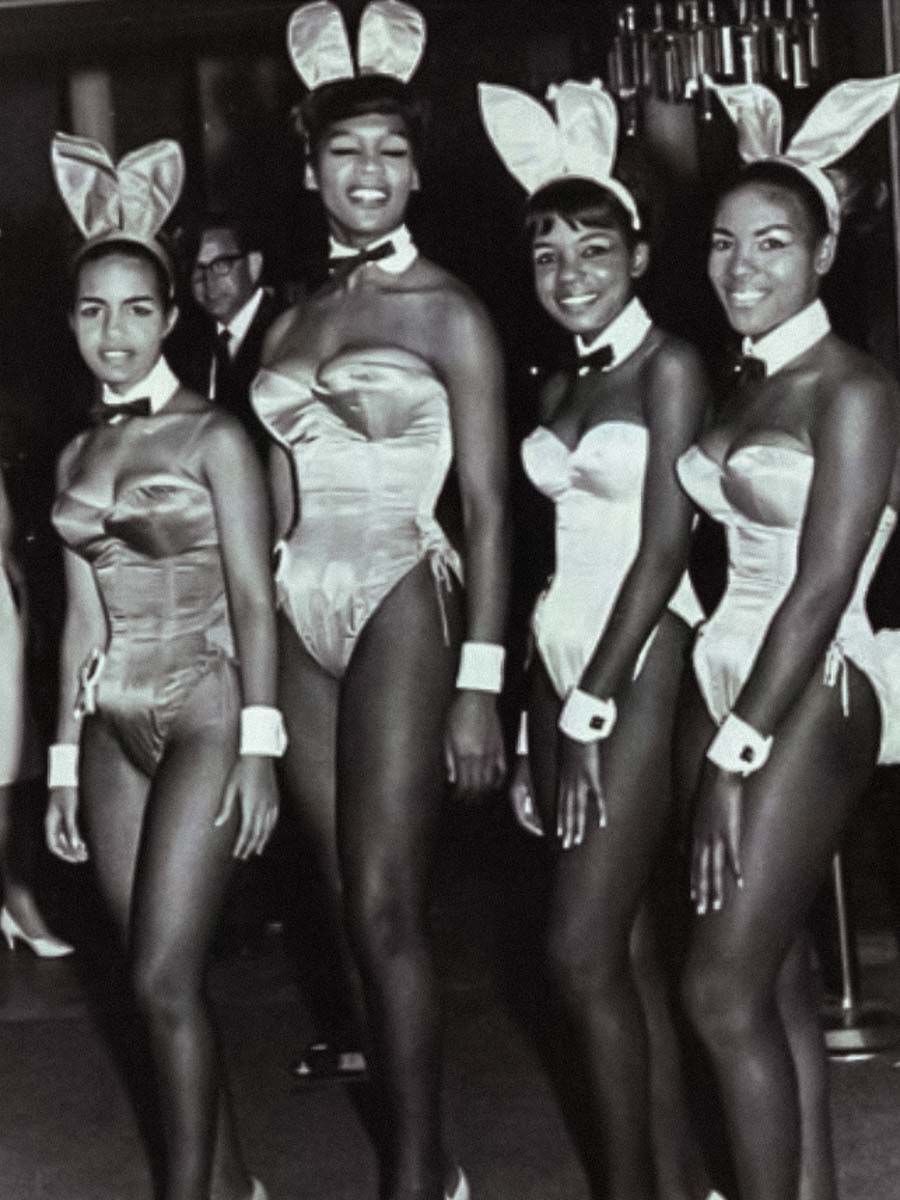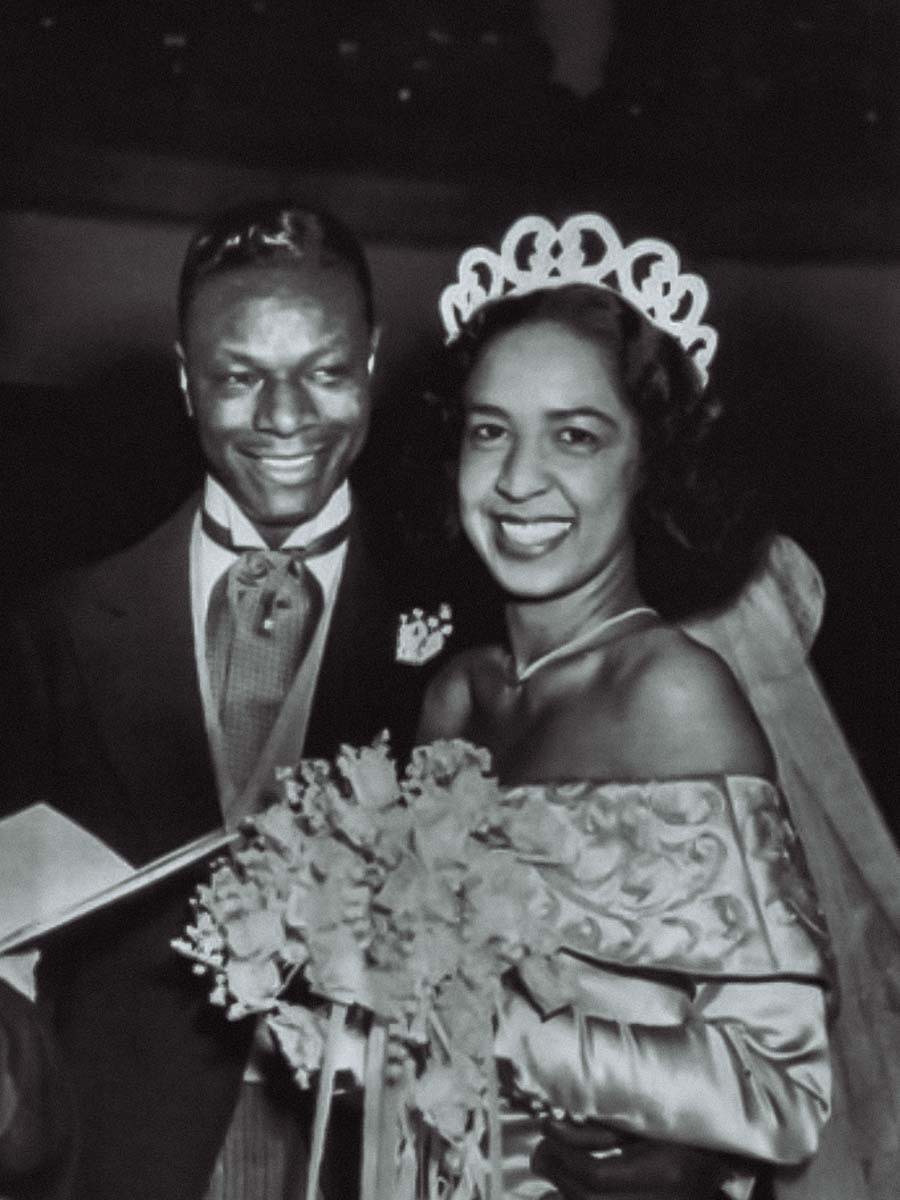 At the apex of her career, Valdes made clothes for several well-known musicians including Nat King Cole's wife famous off-the-shoulder wedding dress in 1948. She is most known for is her involvement in creating the iconic Playboy costume.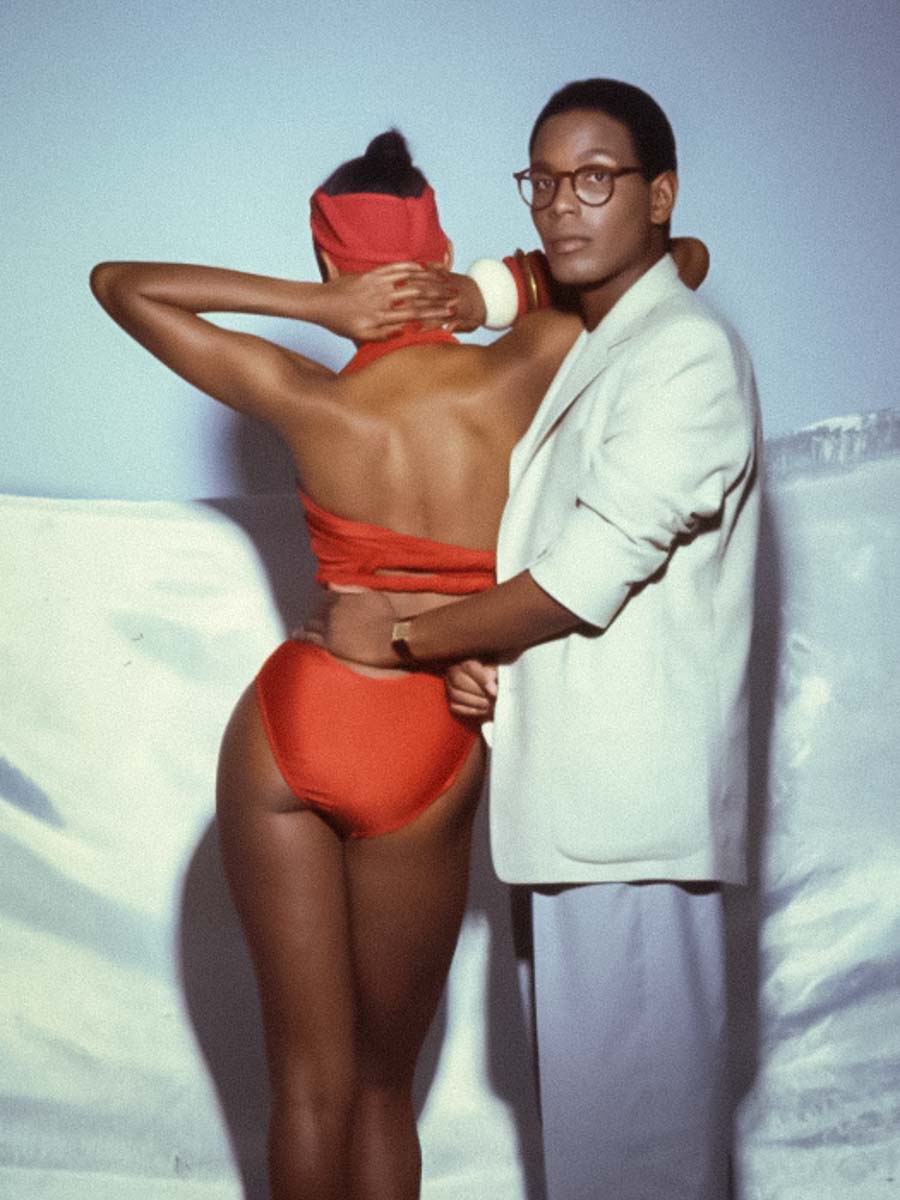 He was considered one of the most successful African-American designers in the fashion industry at the time of his death (1987), and the designer who introduced streetwear to the catwalk. During his twenty-year career, Willi Smith (1948–1987) united fashion and American culture, marrying affordable, adaptable basics with avant-garde performance, film, art, and design.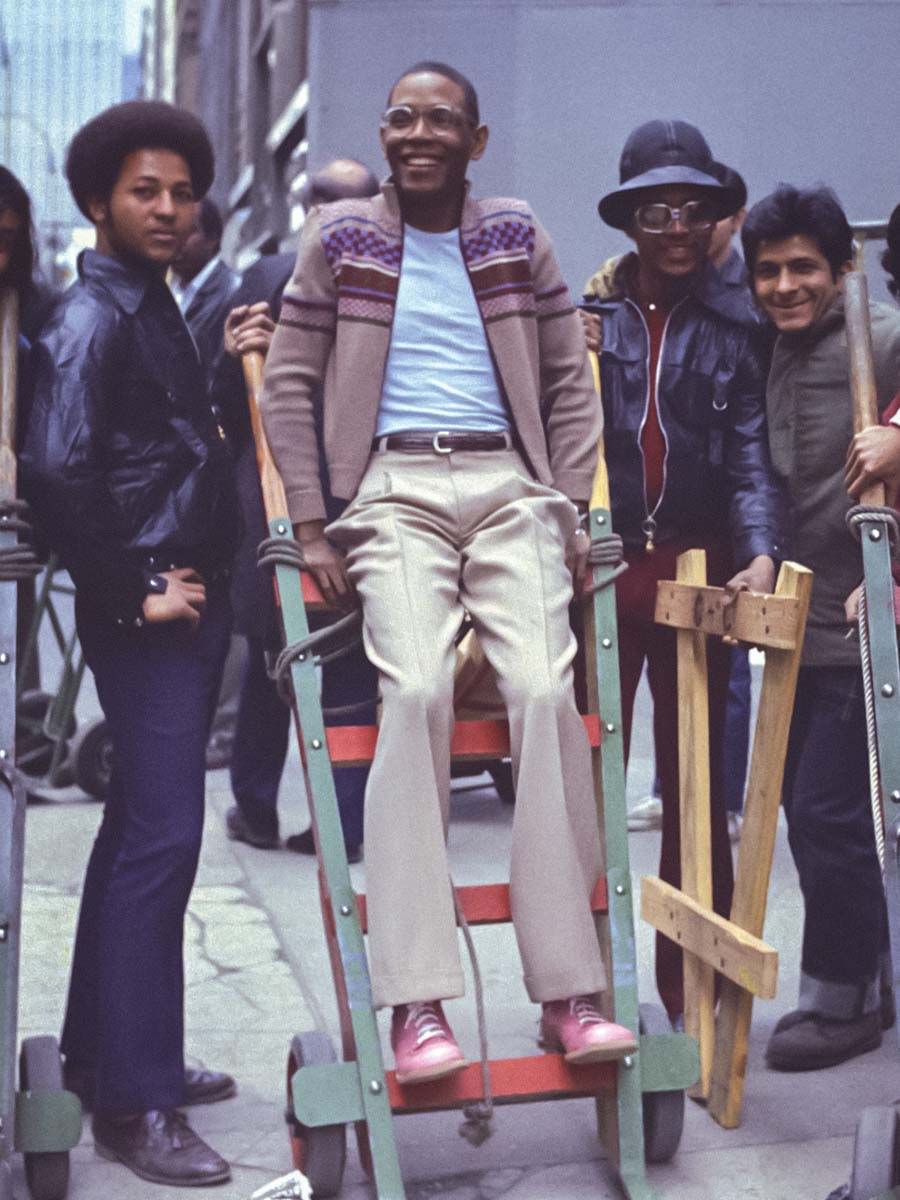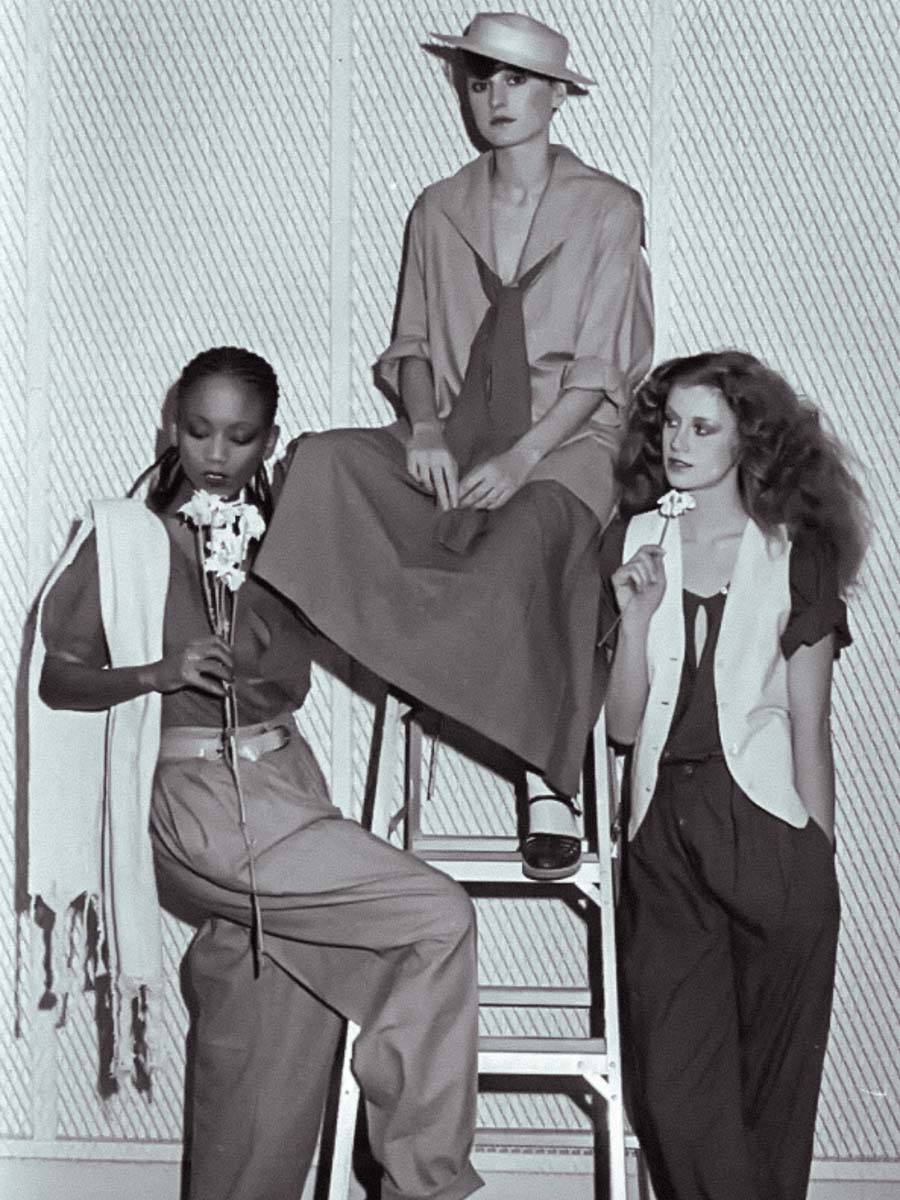 He'd hoped to solve what he called "the problem of getting dressed," by using clothing as a tool for the liberation of stereotypes around race, class, sex, and gender, and bringing art into the mainstream.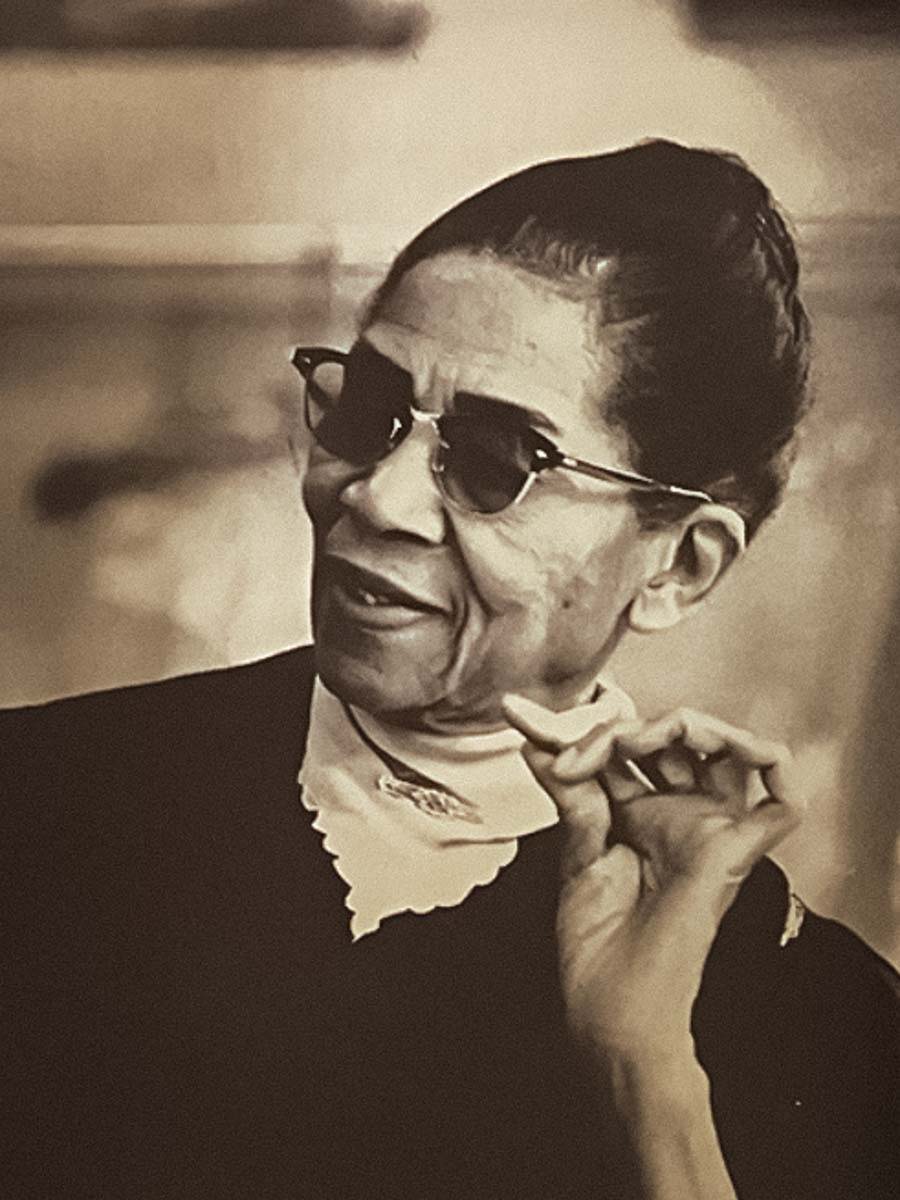 Ann Lowe was the first African-American to become a fairly renowned fashion designer. From the 1920s to the 1960s, Lowe's unique designs were worn by high society women.
Lowe designed one of the most famous wedding dresses in history: the bridal gown worn by Jacqueline Bouvier when she married John F. Kennedy in 1953. Unfortunately, Lowe never received the deserved credit from neither the press nor the First Lady herself because of her race. In 1968, however, Lowe opened her store, Ann Lowe Originals, on Madison Avenue and, today, her work is exhibited at the Metropolitan Museum of Art.⁠